If you don't want to miss any detail about the new EA's title, you are in the right place. In this page, you will find all the official FIFA 18 news, images and videos, directly from Electronic Arts, until the release date.
Official FIFA 18 News
Everything about FIFA 18 directly from Electronic Arts


AUGUST 4, 2017 | 8PM 🇬🇧
Neymar was confirmed as a Ones to Watch.

CONFIRMED – @neymarjr will be in the #FUT18 Ones to Watch on Sep 29! Rest of the OTW revealed closer to launch. [rating not final] pic.twitter.com/BfexuALicX

— EA SPORTS FIFA (@EASPORTSFIFA) 4 de agosto de 2017
AUGUST 1, 2017 | 9PM 🇬🇧
Squad Battles is a new FUT 18 feature based on single player tournaments. Compete and earn rewards in the all-new single player Squad Battles mode . Take on other squads from the FUT community, to earn rewards and move up the leaderboards. In the Featured Squad Battle, you can also challenge the squads of football players, pro FIFA players and celebrities to test your skills and build your team.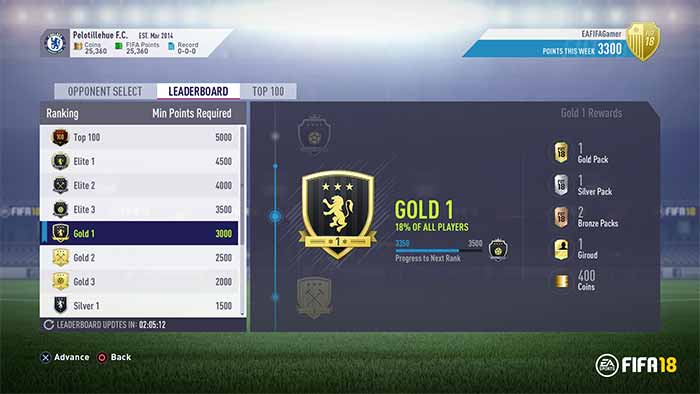 AUGUST 1, 2017 | 9PM 🇬🇧
Objectives is a new feature of FUT 18. Complete dynamic daily and weekly Objectives in-game or in the new companion app to earn great rewards in FUT 18. From squad management goals to dynamic in-match challenges, the harder the challenge, the better the reward you'll receive.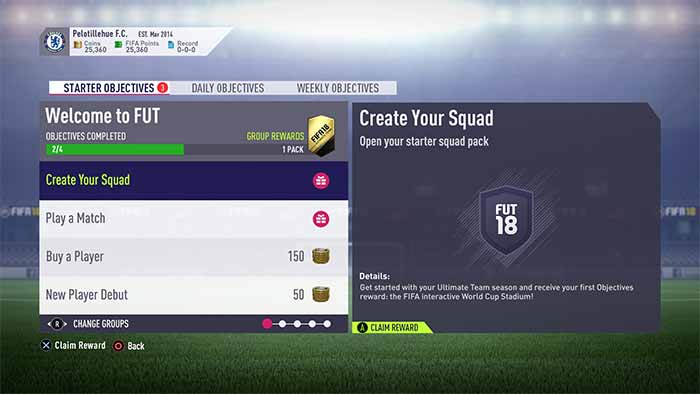 AUGUST 1, 2017 | 9PM 🇬🇧
EA introduced on FIFA 18 a new feature called Champions Channel, where you can watch full match replays from the top players in the world competing in the weekend league. Control playback and cameras through matches of your favourite pro players to learn how they play and raise your game.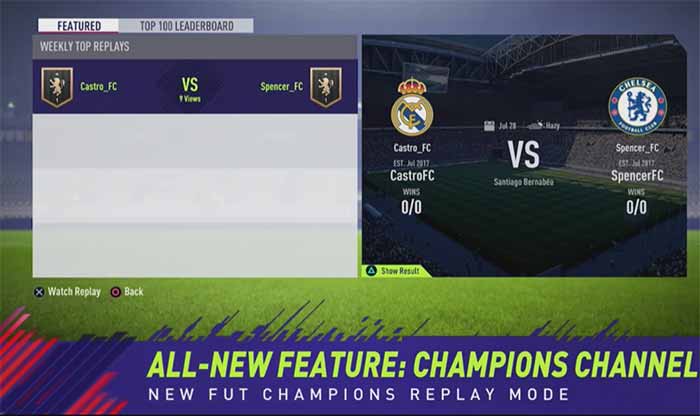 AUGUST 1, 2017 | 9PM 🇬🇧
Lukaku, Lacazette, James Rodriguez, Bonucci and Douglas Costa are the Ones to Watch players already confirmed for FIFA 18. They will be available from the launch.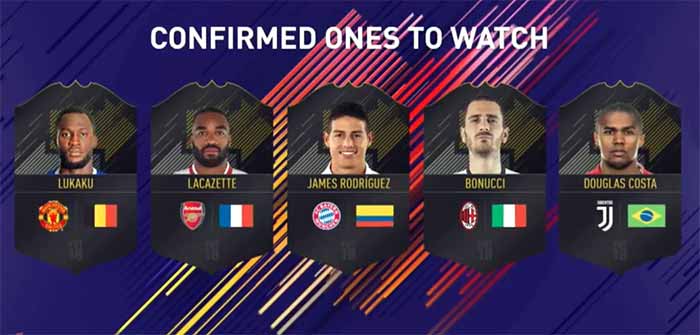 AUGUST 1, 2017 | 9PM 🇬🇧
EA announced that the FUT Web App was redesigned, allowing you to complete SBCs directly from the app.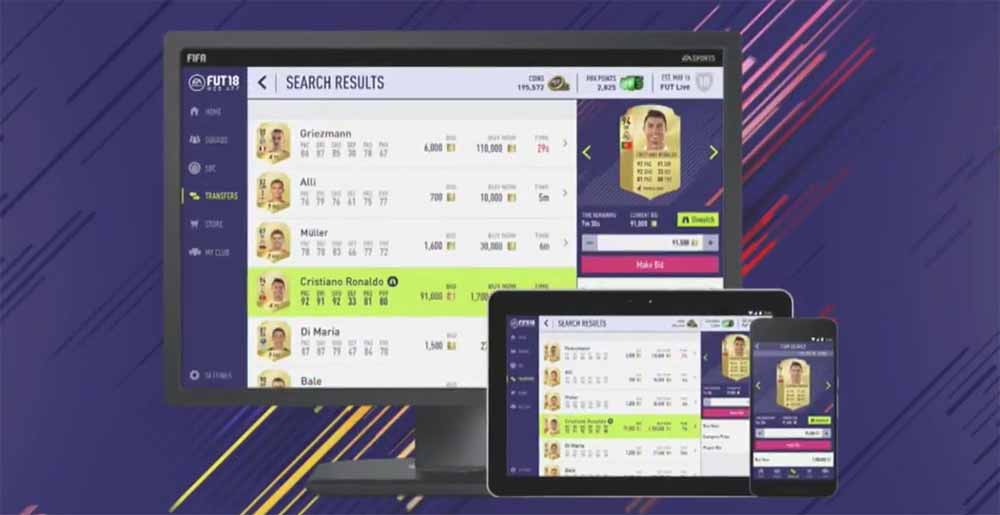 AUGUST 1, 2017 | 8PM 🇬🇧
Squad Building Challenges will be even better on FIFA 18. Build squads from players in your club to complete challenges and earn in-game rewards. New features like Combined Player Requirements, and Brick Slots create deeper SBCs in FUT 18. For the first time ever, you will also have the chance to submit SBCs via Web App.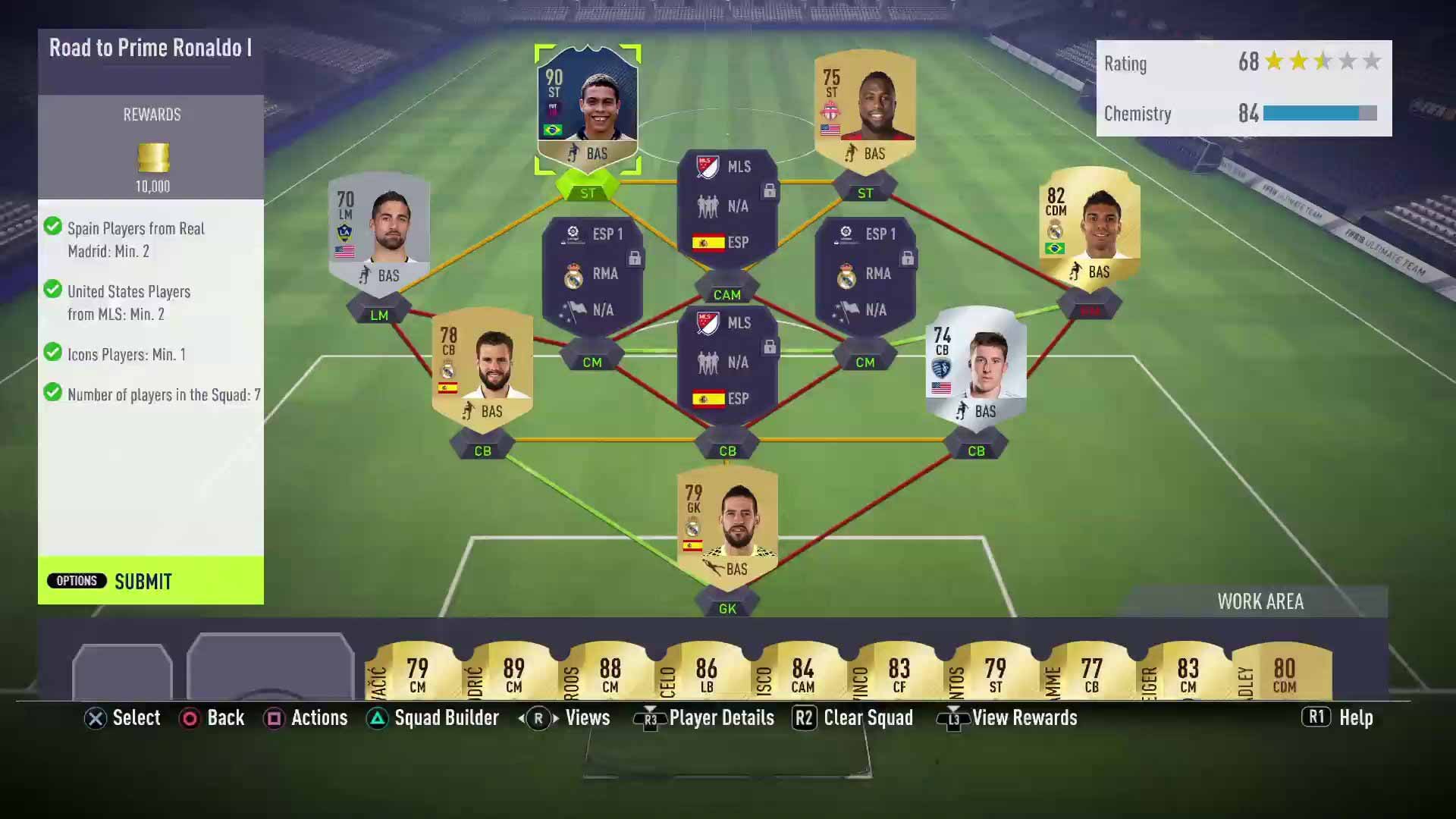 AUGUST 1, 2017 | 7PM 🇬🇧
Pack opening animations will include new walkout celebrations plus signature walkouts for selected players.
NEW FEATURE – New walkout celebrations plus signature walkouts for select players. SIIIIIIII! @cristiano #FUT18 #FUTLIVE pic.twitter.com/aSZquF8fm9

— EA SPORTS FIFA (@EASPORTSFIFA) 1 de agosto de 2017
AUGUST 1, 2017 | 7PM 🇬🇧
ICONS Stories was introduced to the fans: Iconic players of the past now have unique items with ratings that reflect how their style and attributes evolved throughout their illustrious careers. Every ICON will have 3 unique versions, each representing a period in their career. Two will be in packs from launch, third will be available at a specific time during the season. The Prime ICON version represent players when they were at their best & will be available on FUT 18 through SBCs and limited time packs.
AUGUST 1, 2017 | 7PM 🇬🇧
Electronic Arts revealed several new ICONS, including Ronaldinho, Ruud Gullit, Alessandro Del Piero, Carles Puyol, Peter Schmeichel, Michael Owen, Patrick Vieira, Deco, Jay-Jay Okocha and Rio Ferdinand. You can see all the ICONS here.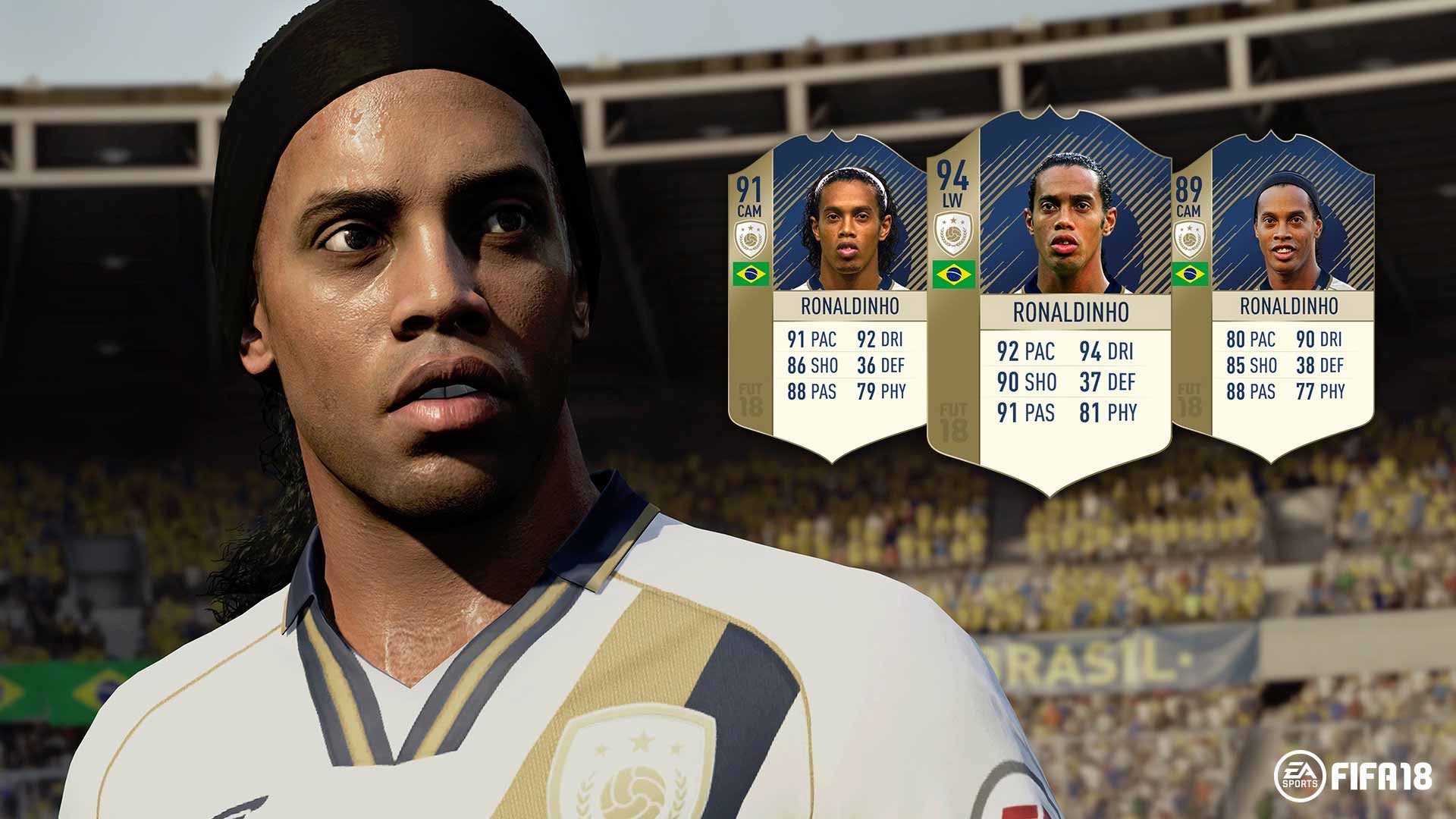 JULY 31, 2017 | 2PM 🇬🇧
Electronic Arts released the stats of Thierry Henry and Pelé ICON cards.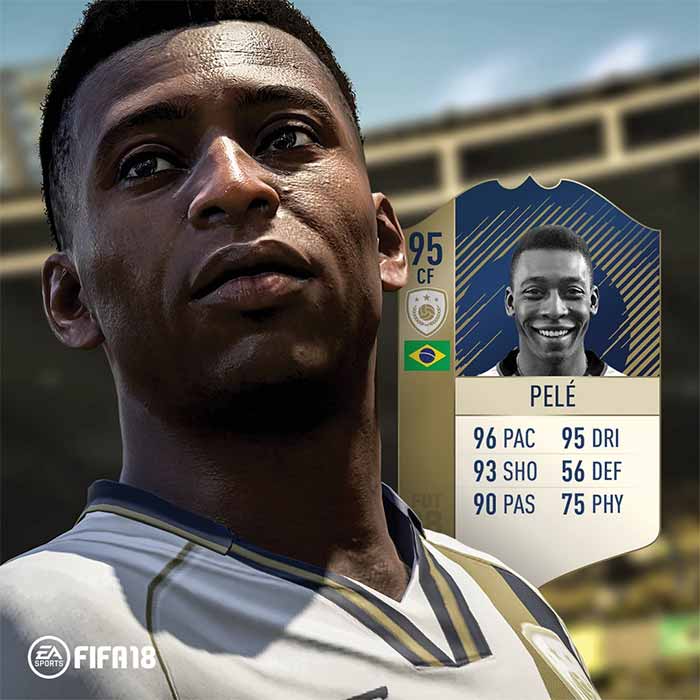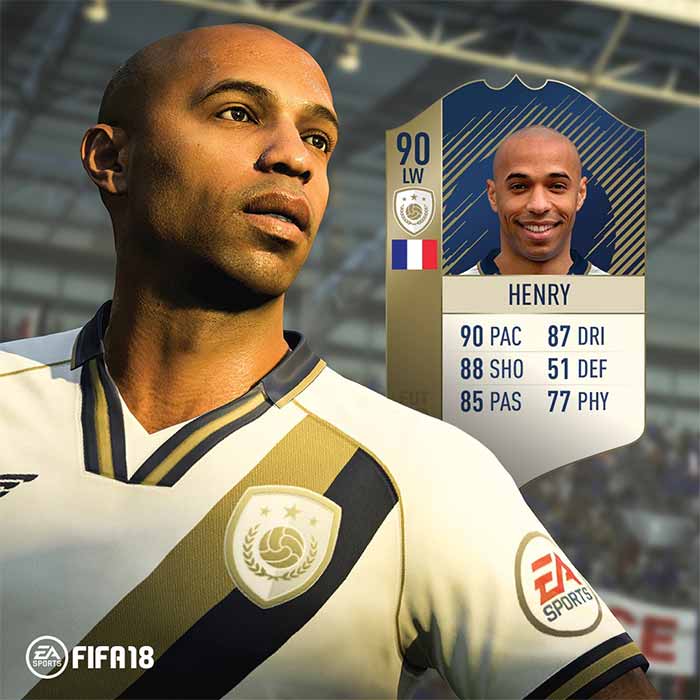 JULY 30, 2017 | 2PM 🇬🇧
In FIFA 18, Maradona is better rated than Ronaldo and Yashin. Electronic Arts released the stats of these three ICON cards.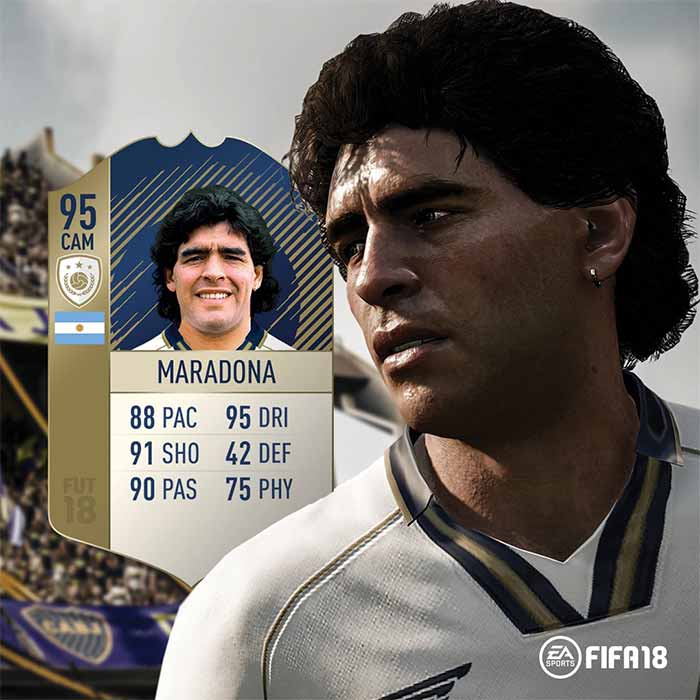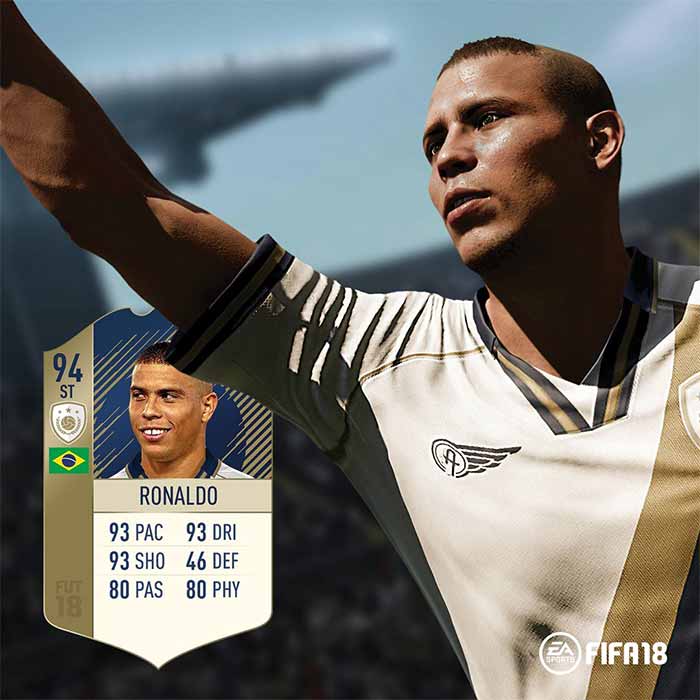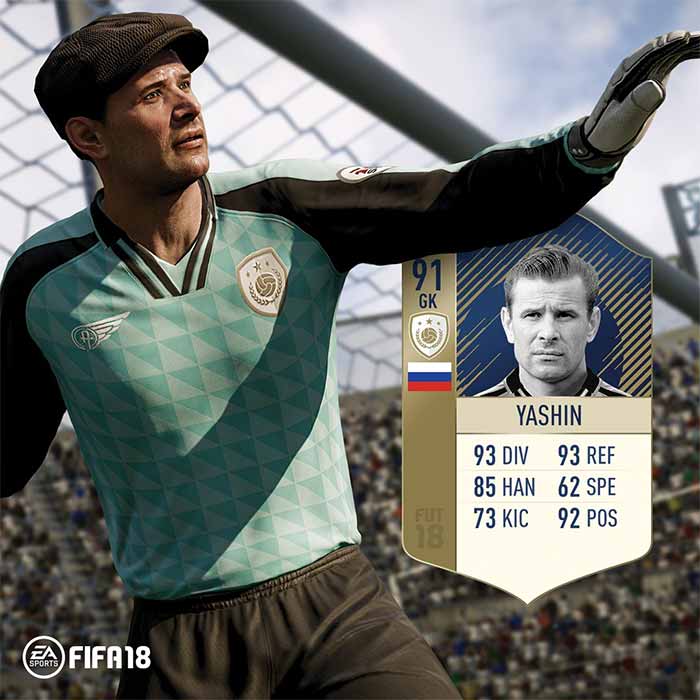 JULY 29, 2017 | 2PM 🇬🇧
The new features of FIFA 18 include dynamic quick subs and real player motion tech.
.@FCBayern make the quick sub, look who's coming on… 👀 #FIFA18 pic.twitter.com/WjsFbvGpna

— EA SPORTS FIFA (@EASPORTSFIFA) 28 de julho de 2017
More defined touches, tighter turns and explosive transitions. This is dribbling in #FIFA18. https://t.co/pBOUpJwDq3 pic.twitter.com/iFjfxykbte

— EA SPORTS FIFA (@EASPORTSFIFA) 23 de julho de 2017
JULY 22, 2017 | 2PM 🇬🇧
The new features of FIFA 18 include new crossing control, team styles and new player positioning.
From catenaccio to counter attacks, see new team styles in #FIFA18 https://t.co/zQsxE9An2v pic.twitter.com/50C887fljL

— EA SPORTS FIFA (@EASPORTSFIFA) 27 de julho de 2017
New ways to find the man with #FIFA18 Crossing Control. pic.twitter.com/sonGgnjMzh

— EA SPORTS FIFA (@EASPORTSFIFA) 21 de julho de 2017
JUNE 14, 2017 | 2PM 🇬🇧
After a breakthrough first season in the Premier League, the whole world is talking about Alex Hunter. Now he's back for a second season, and rumour has it, he's on the move. The transfer window opens July 1st and you can experience The Journey: Hunter Returns when FIFA 18 launches September 29, 2017.
JUNE 12, 2017 | 6PM 🇬🇧
Diego Maradona, Pele, Thierry Henry and Lev Yashin (best goalkeeper of all time) join Ronaldo as new ICONS in FIFA 18.

JUNE 10, 2017 | 9PM 🇬🇧
EA revealed the new features of FIFA 18.
Dramatic Moments
Score incredible goals in FIFA 18 as new movement and finishing animations unlock more fluid striking and heading of the ball. All-new crossing controls bring greater options to how you send it into the box. Whipped to the spot, arching deliveries, and pinged crosses to the back-stick will shake up your attacks in the final third.
Real Player Motion Technology
The biggest step in gameplay in franchise history, FIFA 18 introduces Real Player Motion Technology, an all-new animation system that unlocks the next level of responsiveness and player personality. Now Cristiano Ronaldo and other top players feel and move exactly like they do on the real pitch.
Team Styles
From tiki-taka to high press, new Team Styles put the most recognised tactics of the world's best clubs on the pitch in FIFA 18. Enjoy more time and space to read the play through New Player Positioning, while improved tactics give players greater options on the ball as teammates exploit space and make new attacking runs.
Immersive Atmospheres
Authentic sun positions, cinematic atmosphere grading, signature pitch-side fixtures, on-pitch debris, club and stadium specific banners, adaptive commentary, and changes in pitch quality all come together to bring the most immersive football experiences to life in FIFA 18. Hear authentic chants as you attack, feed off the energy of new, high-def dynamic crowds and interact with your fans while celebrating.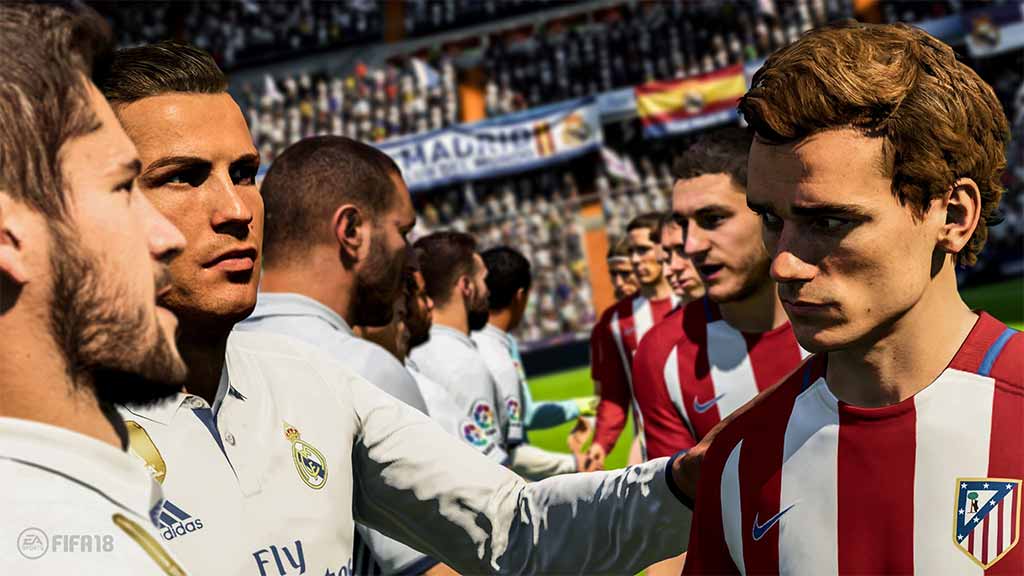 JUNE 10, 2017 | 9PM 🇬🇧
Two new videos were presented on the EA Play 2017. The first one shows the new features of this year. The other one is about the return of Hunter.
JUNE 05, 2017 | 4PM 🇬🇧
The first three screenshots were unveiled, featuring Cristiano Ronaldo in all of them.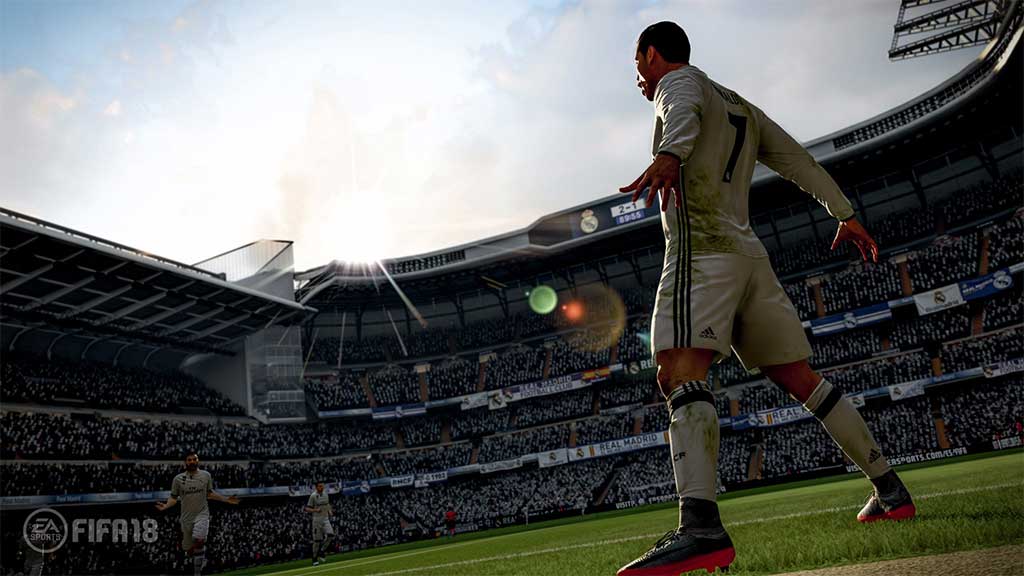 JUNE 05, 2017 | 4PM 🇬🇧
FIFA 18 Pre-Order is available in three editions: Icon edition, Ronaldo Edition and Standard Edition, the cheapest one.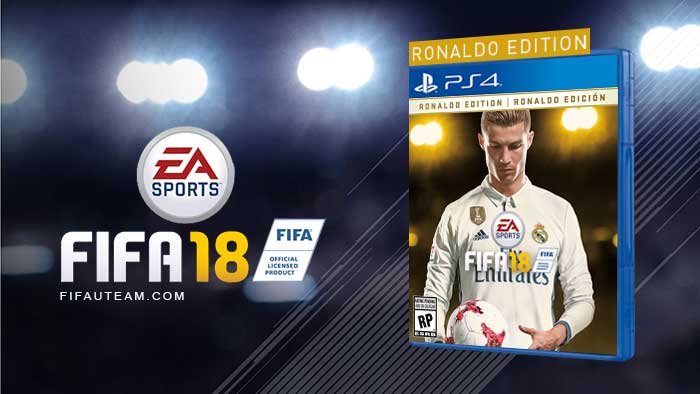 JUNE 05, 2017 | 4PM 🇬🇧
A 50 seconds trailer was published, showing a few animations of the new title. It is known by EA as a 'first look', a kind of warm up to the EA Play.
JUNE 05, 2017 | 4PM 🇬🇧
The game will be released on September 29, 2017. The Icon and Ronaldo editions will be playable three days earlier, while Origin and EA subscribers will have the chance to start playing on September 21.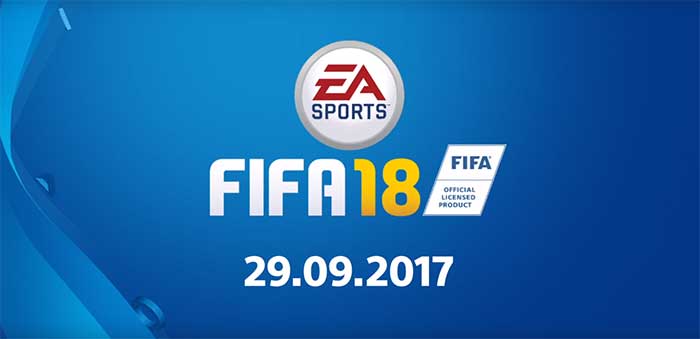 JUNE 05, 2017 | 4PM 🇬🇧
Cristiano Ronaldo will feature on the FIFA 18 cover. Electronic Arts will use him to promote the game everywhere.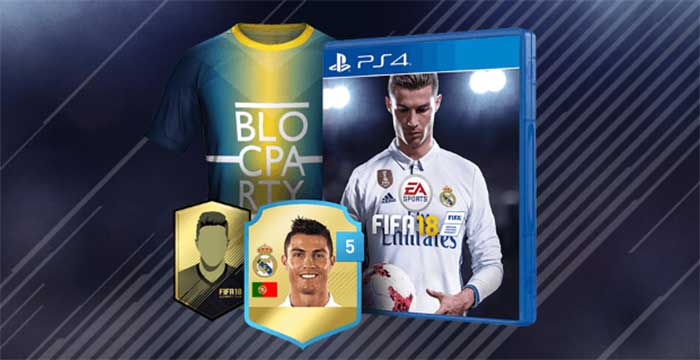 JUNE 05, 2017 | 4PM 🇬🇧
Ronaldo Nazário headlines FUT ICONS which will be available for XB1, PS4 and PC, replacing the FUT Legends. He will also feature on the cover of one of the three editions.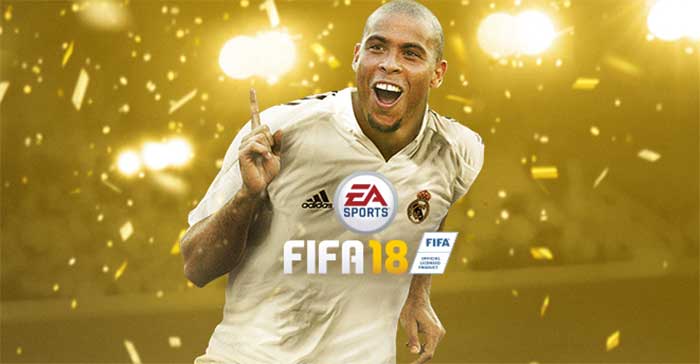 JUNE 04, 2017 | 3PM 🇬🇧
The first official announcement was made through all the EA's social networks. The official logo was revelead, the tag line 'The World's Game' was introduced and the community was invited to watch the first teaser.
The World's Game.
First Look: June 5, 2017#FIFA18

Subscribe to YouTube: https://t.co/RRsUn909Wu pic.twitter.com/W6hVckH3mc

— EA SPORTS FIFA (@EASPORTSFIFA) 4 de junho de 2017
We will be updating this page with more FIFA 18 news