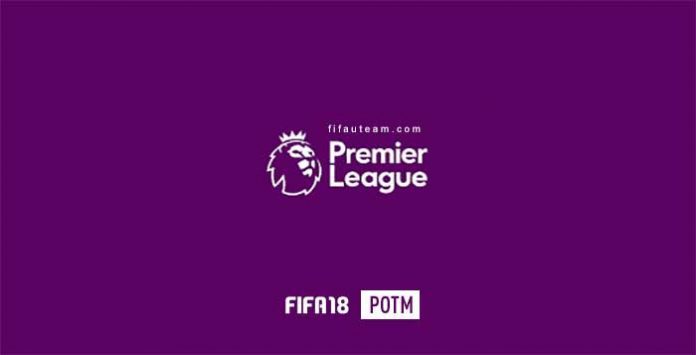 In this page you can find everything about the FIFA 18 Premier League Player of the Month, including the nominees and winners of each month, their new purple FIFA 18 POTM cards, the vote results and the respective squad building challenges.
MONTH
2018 MAY | APR | MAR | FEB | JAN
2017 DEC | NOV | OCT | SEP | AUG
FIFA 18 Premier League Player of the Month
What is the FIFA 18 POTM?

Every single month, EA Sports makes a selection of the most in form Premier League players of the previous month. The award is decided by a combination of a public vote, counting for 10%, and those from a panel of Premier League experts and current club captains. The winner receives a purple FIFA 18 POTM card with boosted stats. Usually, EA also releases a new squad building challenge around the player of the month.
In this page you can check all the POTM nominees, the winners, the vote results, the SBCs, the release dates and the new FIFA 18 cards.
FIFA 18 Premier League Player of the Month – August
Premier League POTM of August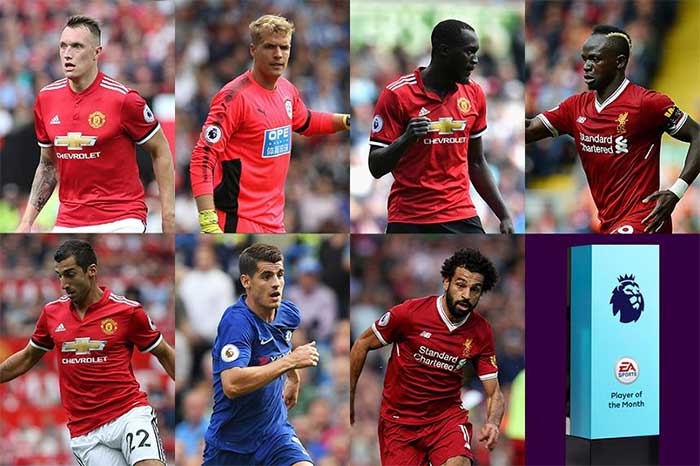 VOTES
📅 01/09/2017 to 04/09/2017
WINNER
🏆 The winner was announced on September 8.
🇸🇳 Sadio Mane (LIV)
The Liverpool winger has started the season in fine form, scoring a goal in each of the first three fixtures as part of Liverpool's formidable front three.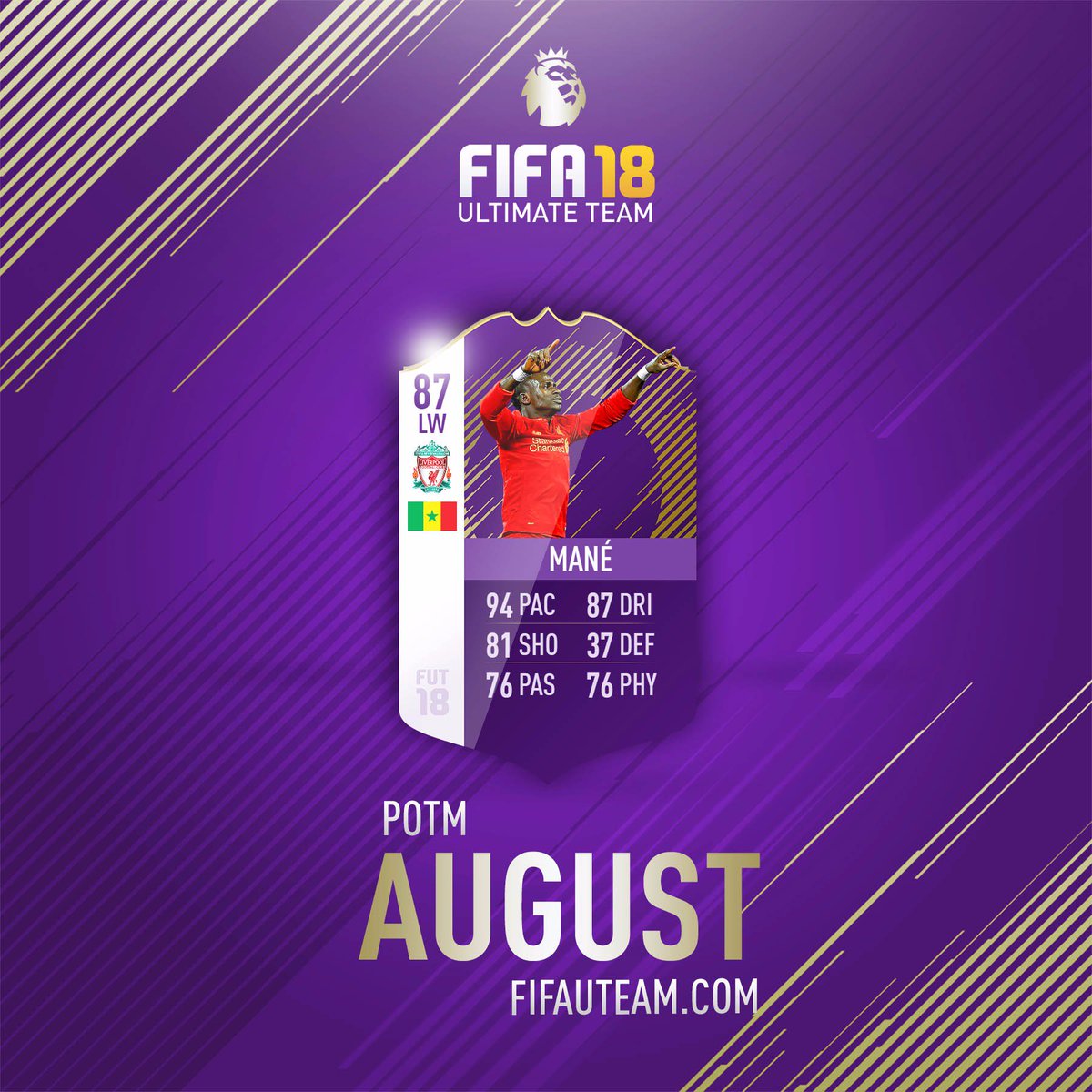 OTHER NOMINEES
🇧🇪 Romelu Lukaku (MUN)
The Belgian's three goals make him the League's joint-top scorer for a Man Utd side who boast the only remaining 100% start.
🇬🇧 Phil Jones (MUN)
The defender has played every minute so far, making eight interceptions to help Man Utd start a Premier League season with three clean sheets for only the fourth time.
🇦🇲 Henrikh Mkhitaryan (MUN)
The Man Utd midfielder has assisted half his team's 10 goals this season. His tally of five in the first three matches has not been achieved since 1994/95.
🇩🇰 Jonas Lossl (HUD)
One of only two goalkeepers with a 100% save rate, the Dane's 11 stops mean Huddersfield are yet to concede a Premier League goal in their debut season.
🇪🇸 Alvaro Morata (CHE)
Chelsea's new signing from Real Madrid has had no trouble adapting, being the first player to score and assist in both his first two home PL appearances.
🇪🇬 Mohamed Salah (LIV)
The Egyptian winger has made a flying start to life at Liverpool, producing two goals and one assist from two starts.
OFFICIAL VOTE RESULTS
1️⃣
2️⃣
3️⃣
4️⃣
5️⃣
6️⃣
7️⃣
OUR COMMUNITY VOTE RESULTS
1️⃣ Henrikh Mkhitaryan (33%)
2️⃣ Sadio Mane (28%)
3️⃣ Romelu Lukaku (27%)
4️⃣ Other (12%)
FIFA 18 SQUAD BUILDING CHALLENGE
💜 Details can be found here (coming soon)
INVESTMENT TIPS
📈 Not available yet