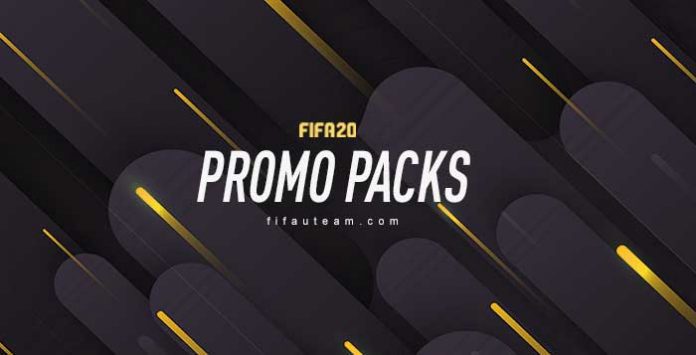 In this page, you can find every single FIFA 20 promo pack released on the FUT store. All pack offers will be updated in real-time right here. Remember that EA will release many new promo pack offers into the FIFA 20 Ultimate Team store via the Web App, Companion App and your console at different times. It's important to stay up-to-date on these offers as they massively influence player prices on the FUT transfer market.
This page is updated every time a new FIFA 20 Promo Pack Offer is out.
You can access it on the top bar navigation: Live – Promo Pack Offers.
All release times are indicated in the UK time zone.
FIFA 20 Promo Pack Offers
Complete and updated list of all FIFA 20 Happy Hours


We'll update all the latest FIFA 20 Promo Pack offers below. Please select the month you would like to know the offers.
No promo packs were released in the store. The first promo packs are expected to be released around September 27.