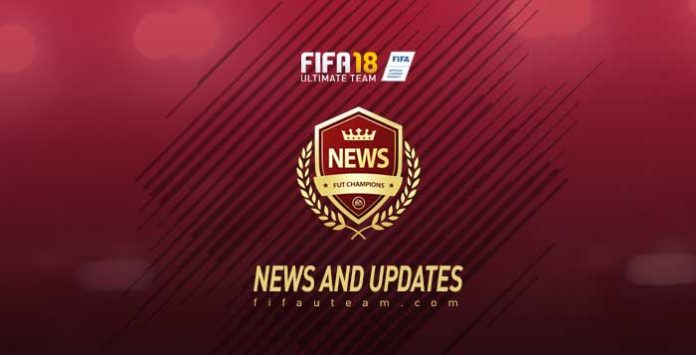 If you don't want to miss any detail about the second season of FUT Champions, you are in the right place. In this page, you will find all FUT Champions News and Updates for FIFA 18 Ultimate Team, including rewards changes, the best players of the month, calendar updates, release dates of the rewards, weekend league news and much more. If you plan to play this game mode, then you need to bookmark this page: this is your only stop to know everything about what's going on FUT Champions for FIFA 18.


MONTH
2017 AUG | SEP | OCT | NOV | DEC
2018 JAN | FEB | MAR | APR | MAY | JUN | JUL



You can access this page on the top bar navigation: FUT Champions – News
FUT Champions News and Updates for FIFA 18
Be always updated with fresh FUT Champions news for FIFA 18 Ultimate Team


SEPTEMBER 29 2017 | 6PM 🇬🇧
The Weekend League schedule of the first round was officially announced. From September 21 to October 6, you will have seven qualification tournaments to play. Five will last two days while two other will replace the weekend league of the first two weekends. Most of them don't have any entry requirement. This way, there will be four rounds to be played in October. You can check the schedule, including rewards and entry requirements, clicking here.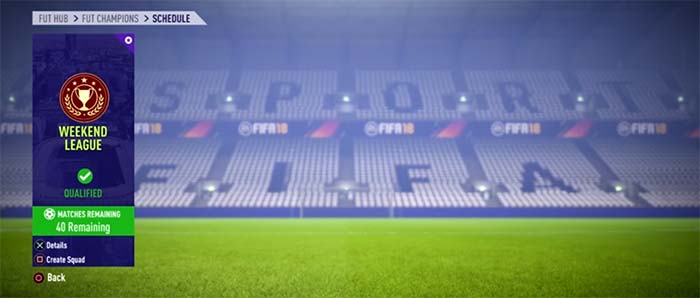 SEPTEMBER 29 2017 | 6PM 🇬🇧
The FUT Champions rewards for the first round will be the same ones of when it started on FIFA 17. You can see here the complete list of rewards you can get.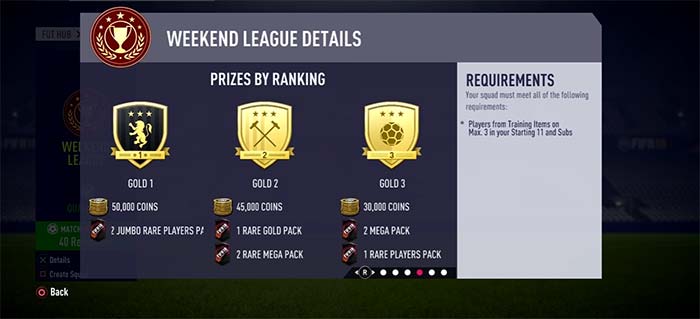 AUGUST 20 2017 | 12AM 🇬🇧
According to the Beta, we shouldn't expect many changes to FUT Champions this year. Except for the graphics, everything else should stay untouched. You still have to play 40 matches in every round and the rewards are the same one that were delivered in the first season. Here are a few images of what you will find in a few weeks.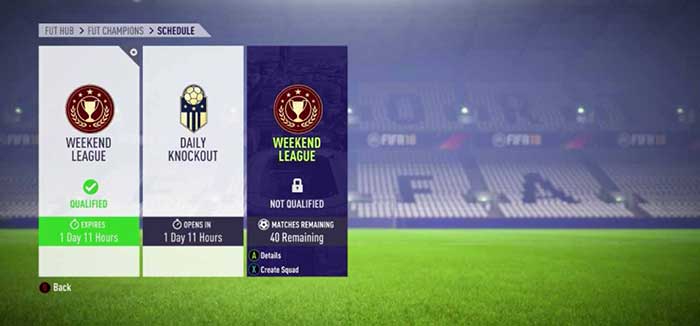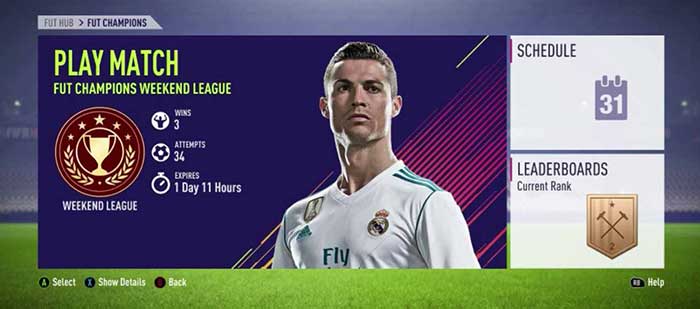 AUGUST 01 2017 | 9PM 🇬🇧
Electronic Arts announced, on the FUT Live event, a new feature called Champions Channel, where you can watch full match replays from the top players in the world competing in the weekend league. Control playback and cameras through matches of your favourite pro players to learn how they play and raise your game.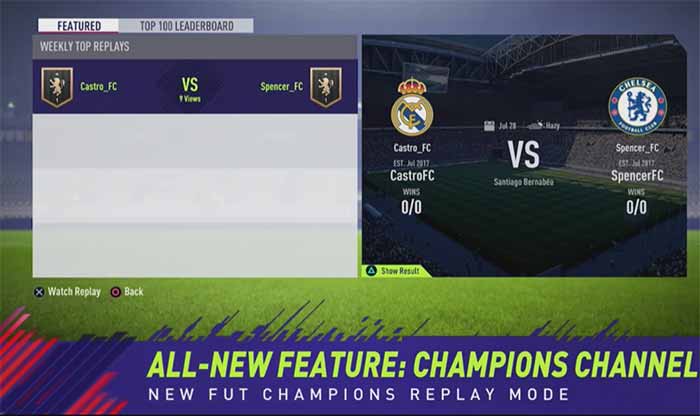 AUGUST 01 2017 | 12AM 🇬🇧
FUT Champions Season 2 was officially announced.
EA Sports have announced via an in-game message that FUT Champions is officially ending its first-ever season on September 4, after 43 weeks of competition. More important than that, they also announced that the new season will be released as soon as FIFA 18 goes out.