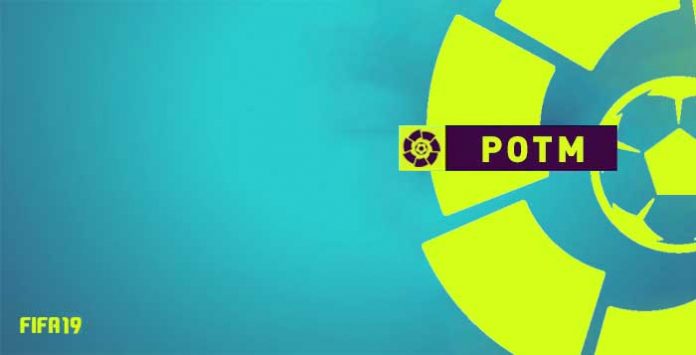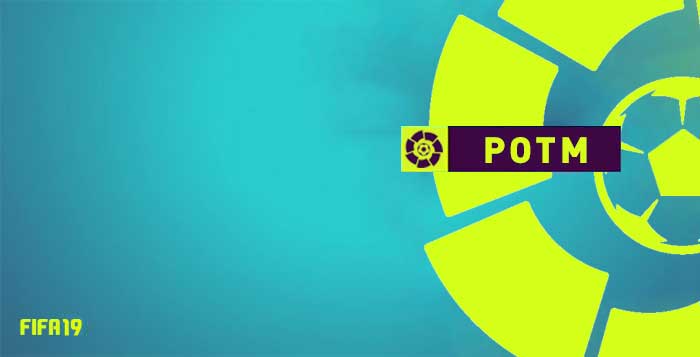 In this page you can find everything about the FIFA 19 LaLiga Player of the Month, including the contenders, nominees and winners of each month, their new FIFA 19 POTM cards and the respective squad building challenges.

MONTH
2018 SEP OCT NOV DEC
2019 JAN FEB MAR APR MAY


You can access this page on the top bar navigation: Live > New Cards > POTM > LaLiga
FIFA 19 LaLiga Player of the Month
What is the FIFA 19 POTM?
The official "Player of the Month" award is being introduced to the LaLiga Santander for the first time. The new award has been created by LaLiga in cooperation with its official licence partner, EA SPORTS FIFA 19. It will be awarded in a two-stage selection process that will consider both the players' individual performance data and a vote by fans and experts.
In the first stage, the three LaLiga players with the best individual performance data are identified each month. The selection is based on the extensive live data gathered for every LaLIga match. The "Player of the Month" shortlist is compiled according to around 20 criteria, including the number of goals scored, goal assists and the tackling rate of the individual players.
In the second stage, one of the three nominees chosen according to objective performance criteria will be voted "Player of the Month". Votes can be cast by the team captains (TBC), a select panel of experts comprising LaLiga legends and media representatives (TBC) and fans from all over the world, who have the largest share in the vote.
The winner receives a FIFA 19 POTM card with boosted stats. Usually, EA also releases a new squad building challenge around the player of the month.
In this page you can check all the POTM nominees, the winners, the SBCs, the release dates and the new FIFA 19 cards.
FIFA 19 LaLiga Player of the Month – September
LaLiga POTM of September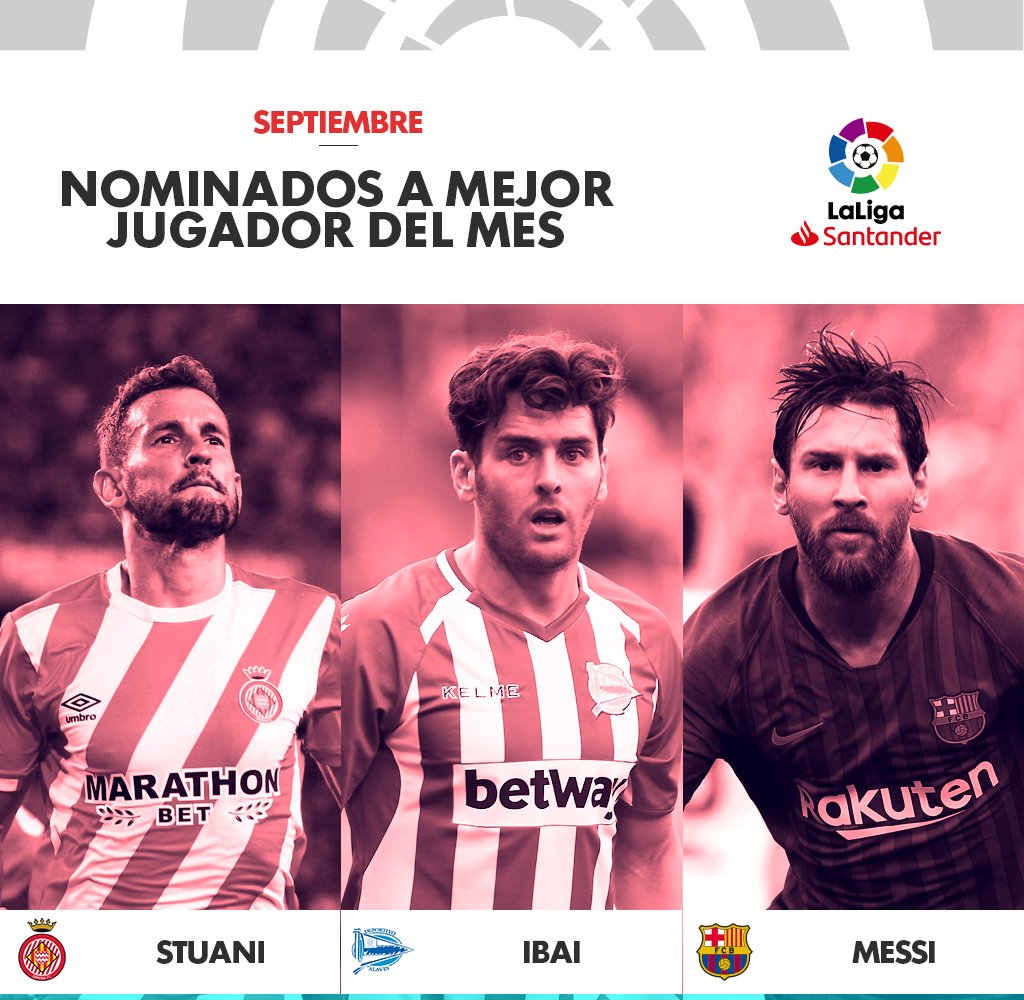 VOTES
📅 –/10/2018 to –/10/2018 (TBC)
WINNER
🏆 To be announced soon

NOMINEES
🇺🇾 Cristhian Stuani (Girona FC)
🇪🇸 Ibai Gómez (Deportivo Alavés)
🇦🇷 Lionel Messi (FC Barcelona)
OUR COMMUNITY VOTE RESULTS
1 Lionel Messi (68%)
2 Cristhian Stuani (20%)
3 Ibai Gómez (12%)
FIFA 19 SQUAD BUILDING CHALLENGE


Available from –/10/2018 to –/10/2018
REQUIREMENTS AND REWARDS


WINNER SBC WINNER SBC (LOAN)