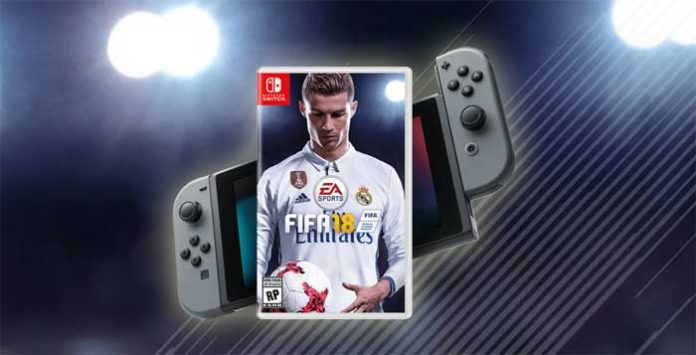 FIFA 18 is one of the first titles for the new Nintendo Switch. If you want to know more about it, follow our short guide.
FIFA 18 for Nintendo Switch Guide
Details of the FIFA 18 version for the new Nintendo console


The Nintendo Switch is the seventh major home video game console developed by Nintendo. It is designed to go wherever you do, transforming from home console to portable system in a snap. So you get more time to play the games you love, however you like. You can buy it for around $300. The first titles to this console include Super Mario Odyssey, Arms, Splatoon 2, Skyrim, NBA2k18, Rayman Legends, Sonic Forces, Minecraft Story Mode and… FIFA 18.
EA SPORTS™ FIFA 18 on Nintendo Switch™ is the most immersive, social, and authentic football game ever created for Nintendo players. Feature packed, you can now play the world's game anytime, anywhere and in unique ways with FIFA 18 on Nintendo Switch.
With a variety of controller and display configurations available, as well as split Joy-Con support, FIFA 18 built for Switch offers a responsive and exciting experience – no matter how you play.
With advanced rendering technology, FIFA 18 on Switch delivers the most technologically-advanced portable FIFA experience ever. Brand-new pitch environments, realistic character likeness, and new gameplay mechanics, all built for Switch.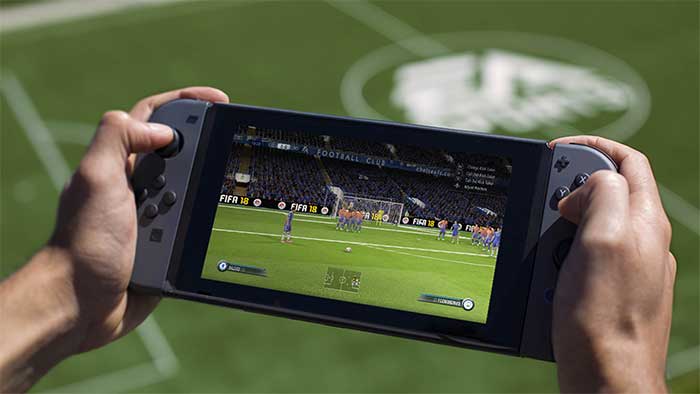 Unlike what happens on iOS and Android devices, the FIFA 18 for Nintendo Switch includes several modes like FIFA Ultimate Team, Career Mode, Switch Kick Off and Local Seasons. Unfortunately, The Journey is not included. FIFA 18 built for Switch offers fans more depth in modes than any other portable console. The best of the best are also coming to FIFA 18 on Nintendo Switch. Play with the most iconic legends of football including Ronaldo Nazário, Henry, Pelé, Maradona and Lev Yashin.
The game will be worldwide released on September 29. It looks significantly inferior to the PS4, Xbox One and PC versions, but viewed as a portable game is pretty impressive. FIFA 18 on Switch is not built on the Frostbite game engine, and so none of the fancy new graphical features that you'll see on the main version of the game are included.
You can have an idea of how the game looks, watching the following videos: