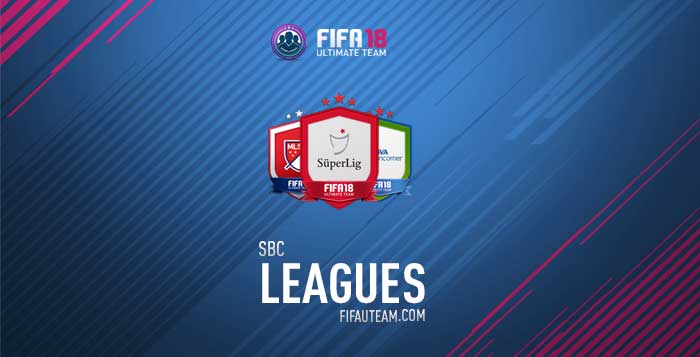 New Leagues challenges are released along the year and, for that reason, we decided to publish this FIFA 18 League SBC guide to help you to complete them. Here you will find all the help you need, including the requirements and the rewards for each challenge.
The FIFA
19
League SBCs can be found clicking
here
FIFA 18 LEAGUE SBC
❌ To Be Confirmed | ✅ Confirmed | 🆕 New SBC[vc_row][vc_column width="1/3″]
RELEASED LEAGUES
✅ 🇬🇧 PREMIER LEAGUE
✅ 🇧🇪 PRO LEAGUE
✅ 🇪🇸 LALIGA SANTANDER
✅🆕 🇦🇺 A-LEAGUE
✅ 🇩🇪 BUNDESLIGA
✅ 🇯🇵 J1 LEAGUE
✅ 🇺🇸 MAJOR LEAGUE SOCCER
✅ 🇮🇹 SERIE A
✅ 🇫🇷 LIGUE 1
✅ 🇸🇦 DAWRY JAMEEL
✅ 🇬🇧 EFL CHAMPIONSHIP
✅ 🇳🇱 EREDIVISIE
✅ 🇷🇺 RUSSIAN LEAGUE
✅ 🇵🇹 LIGA NOS
✅ 🇲🇽 LIGA MANCOMER MX
✅ 🇹🇷 SÜPER LIG
[/vc_column][vc_column width="1/3″]
TO BE RELEASED
–
[/vc_column][/vc_row]
FIFA 18 League SBC
Leagues Challenges and how the SBCs are grouped on FIFA 18

Squad Building Challenges were introduced last year in Ultimate Team. It is a great way to make coins using the unwanted cards you have in your team or cheap cards you find in the transfer market. As you probably know, the SBCs are grouped into eight categories:
✔️ Basic
✔️ Advanced
✔️ Upgrades
✔️ Leagues
✔️ Marquee Matchups
✔️ POTM
✔️ Prime ICONS
✔️ Live
In this page, you will find all the details about the FIFA 18 league SBC for Ultimate Team, including the rewards and the requirements for each challenge. Don't forget that this year you can submit your squads via console/PC, companion app and web app.





[vc_row][vc_column width="1/4″]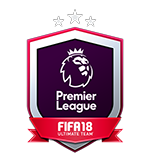 [/vc_column][vc_column width="3/4″]
PREMIER LEAGUE
ℹ️ Exchange each club from the Pro League to earn SBC De Bruyne [Untradeable]
🔢 20 Challenges
🔁 Non-Repeatable
📆 Always available since April 9, 2018
GROUP REWARDS
💰 22,500 coins
🎴 De Bruyne SBC card (untradeable)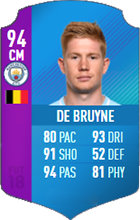 [/vc_column][/vc_row]


1 ARSENAL
[vc_row][vc_column width="1/2″]
REQUIREMENTS
✔️ Exactly 11 Arsenal Players
✔️ Min. Team Rating: 83
✔️ Min. Team Chemistry: 95
✔️ Number of Players in the Squad: 11 [/vc_column][vc_column width="1/2″]
REWARDS
🎴 1 x Rare Electrum Players Pack[/vc_column][/vc_row]


2 BOURNEMOUTH
[vc_row][vc_column width="1/2″]
REQUIREMENTS
✔️ Exactly 11 Bournemouth Players
✔️ Min. Team Rating: 73
✔️ Min. Team Chemistry: 95
✔️ Number of Players in the Squad: 11 [/vc_column][vc_column width="1/2″]
REWARDS
🎴 1 x Jumbo Premium Gold Pack[/vc_column][/vc_row]


3 BRIGHTON
[vc_row][vc_column width="1/2″]
REQUIREMENTS
✔️ Exactly 11 Brighton & Hove Albion Players
✔️ Min. Team Rating: 73
✔️ Min. Team Chemistry: 95
✔️ Number of Players in the Squad: 11 [/vc_column][vc_column width="1/2″]
REWARDS
🎴 1 x Premium Electrum Players Pack[/vc_column][/vc_row]


4 BURNLEY
[vc_row][vc_column width="1/2″]
REQUIREMENTS
✔️ Exactly 11 Burnley Players
✔️ Min. Team Rating: 74
✔️ Min. Team Chemistry: 95
✔️ Number of Players in the Squad: 11 [/vc_column][vc_column width="1/2″]
REWARDS
🎴 1 x Rare Mixed Players Pack[/vc_column][/vc_row]


5 CHELSEA
[vc_row][vc_column width="1/2″]
REQUIREMENTS
✔️ Exactly 11 Chelsea Players
✔️ Min. Team Rating: 83
✔️ Min. Team Chemistry: 95
✔️ Number of Players in the Squad: 11 [/vc_column][vc_column width="1/2″]
REWARDS
🎴 1 x Prime Gold Players Pack[/vc_column][/vc_row]


6 CRYSTAL PALACE
[vc_row][vc_column width="1/2″]
REQUIREMENTS
✔️ Exactly 11 Crystal Palace Players
✔️ Min. Team Rating: 73
✔️ Min. Team Chemistry: 95
✔️ Number of Players in the Squad: 11 [/vc_column][vc_column width="1/2″]
REWARDS
🎴 1 x Jumbo Premium Gold Pack[/vc_column][/vc_row]


7 EVERTON
[vc_row][vc_column width="1/2″]
REQUIREMENTS
✔️ Exactly 11 Everton Players
✔️ Min. Team Rating: 77
✔️ Min. Team Chemistry: 95
✔️ Number of Players in the Squad: 11 [/vc_column][vc_column width="1/2″]
REWARDS
🎴 1 x Premium Gold Players Pack[/vc_column][/vc_row]


8 HUDDERSFIELD TOWN
[vc_row][vc_column width="1/2″]
REQUIREMENTS
✔️ Exactly 11 Huddersfield Town Players
✔️ Min. Team Rating: 71
✔️ Min. Team Chemistry: 95
✔️ Number of Players in the Squad: 11 [/vc_column][vc_column width="1/2″]
REWARDS
🎴 1 x Prime Mixed Players Pack[/vc_column][/vc_row]


9 LEICESTER
[vc_row][vc_column width="1/2″]
REQUIREMENTS
✔️ Exactly 11 Leicester City Players
✔️ Min. Team Rating: 71
✔️ Min. Team Chemistry: 95
✔️ Number of Players in the Squad: 11 [/vc_column][vc_column width="1/2″]
REWARDS
🎴 1 x Gold Players Pack[/vc_column][/vc_row]


10 LIVERPOOL
[vc_row][vc_column width="1/2″]
REQUIREMENTS
✔️ Exactly 11 Liverpool Players
✔️ Min. Team Rating: 83
✔️ Min. Team Chemistry: 95
✔️ Number of Players in the Squad: 11 [/vc_column][vc_column width="1/2″]
REWARDS
🎴 1 x Prime Gold Players Pack[/vc_column][/vc_row]


11 MANCHESTER CITY
[vc_row][vc_column width="1/2″]
REQUIREMENTS
✔️ Exactly 11 Manchester City Players
✔️ Min. Team Rating: 83
✔️ Min. Team Chemistry: 95
✔️ Number of Players in the Squad: 11 [/vc_column][vc_column width="1/2″]
REWARDS
🎴 1 x Rare Electrum PlayersPack[/vc_column][/vc_row]


12 MANCHESTER UNITED
[vc_row][vc_column width="1/2″]
REQUIREMENTS
✔️ Exactly 11 Manchester United Players
✔️ Min. Team Rating: 83
✔️ Min. Team Chemistry: 95
✔️ Number of Players in the Squad: 11 [/vc_column][vc_column width="1/2″]
REWARDS
🎴 1 x Mega Pack[/vc_column][/vc_row]


13 NEWCASTLE
[vc_row][vc_column width="1/2″]
REQUIREMENTS
✔️ Exactly 11 Newcastle United Players
✔️ Min. Team Rating: 72
✔️ Min. Team Chemistry: 95
✔️ Number of Players in the Squad: 11 [/vc_column][vc_column width="1/2″]
REWARDS
🎴 1 x Rare Gold Pack[/vc_column][/vc_row]


14 SOUTHAMPTON
[vc_row][vc_column width="1/2″]
REQUIREMENTS
✔️ Exactly 11 Southampton Players
✔️ Min. Team Rating: 74
✔️ Min. Team Chemistry: 95
✔️ Number of Players in the Squad: 11 [/vc_column][vc_column width="1/2″]
REWARDS
🎴 1 x Gold Players Pack[/vc_column][/vc_row]


15 SPURS
[vc_row][vc_column width="1/2″]
REQUIREMENTS
✔️ Exactly 11 Tottenham Hotspur Players
✔️ Min. Team Rating: 82
✔️ Min. Team Chemistry: 95
✔️ Number of Players in the Squad: 11 [/vc_column][vc_column width="1/2″]
REWARDS
🎴 1 x Prime Gold Players Pack[/vc_column][/vc_row]


16 STOKE CITY
[vc_row][vc_column width="1/2″]
REQUIREMENTS
✔️ Exactly 11 Stoke City Players
✔️ Min. Team Rating: 74
✔️ Min. Team Chemistry: 95
✔️ Number of Players in the Squad: 11 [/vc_column][vc_column width="1/2″]
REWARDS
🎴 1 x Jumbo Premium Gold Pack[/vc_column][/vc_row]


17 SWANSEA
[vc_row][vc_column width="1/2″]
REQUIREMENTS
✔️ Exactly 11 Swansea City Players
✔️ Min. Team Rating: 73
✔️ Min. Team Chemistry: 95
✔️ Number of Players in the Squad: 11 [/vc_column][vc_column width="1/2″]
REWARDS
🎴 1 x Premium Electrum Players Pack[/vc_column][/vc_row]


18 WATFORD
[vc_row][vc_column width="1/2″]
REQUIREMENTS
✔️ Exactly 11 Watford Players
✔️ Min. Team Rating: 76
✔️ Min. Team Chemistry: 95
✔️ Number of Players in the Squad: 11 [/vc_column][vc_column width="1/2″]
REWARDS
🎴 1 x Premium Gold Players Pack[/vc_column][/vc_row]


19 WEST BROM
[vc_row][vc_column width="1/2″]
REQUIREMENTS
✔️ Exactly 11 West Bromwich Albion Players
✔️ Min. Team Rating: 75
✔️ Min. Team Chemistry: 95
✔️ Number of Players in the Squad: 11 [/vc_column][vc_column width="1/2″]
REWARDS
🎴 1 x Gold Players Pack[/vc_column][/vc_row]


20 WEST HAM
[vc_row][vc_column width="1/2″]
REQUIREMENTS
✔️ Exactly 11 West Ham United Players
✔️ Min. Team Rating: 75
✔️ Min. Team Chemistry: 95
✔️ Number of Players in the Squad: 11 [/vc_column][vc_column width="1/2″]
REWARDS
🎴 1 x Small Gold Players Pack[/vc_column][/vc_row]




[vc_row][vc_column width="1/4″]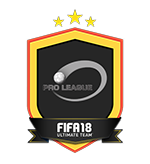 [/vc_column][vc_column width="3/4″]
PRO LEAGUE
ℹ️ Exchange each club from the Pro League to earn SBC Teodorczyk [Untradeable]
🔢 16 Challenges
🔁 Non-Repeatable
📆 Always available since April 9, 2018
GROUP REWARDS
💰 15,000 coins
🎴 Teodorczyk SBC card (untradeable)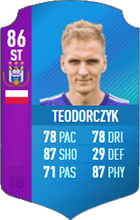 [/vc_column][/vc_row]

1 CLUB BRUGGE
[vc_row][vc_column width="1/2″]
REQUIREMENTS
✔️ Exactly 11 Club Brugge KV Players
✔️ Min. Team Rating: 72
✔️ Min. Team Chemistry: 95
✔️ Number of Players in the Squad: 11 [/vc_column][vc_column width="1/2″]
REWARDS
🎴 1 x Jumbo Gold Pack[/vc_column][/vc_row]


2 MOUSCRON
[vc_row][vc_column width="1/2″]
REQUIREMENTS
✔️ Exactly 11 Royal Excel Mouscron Players
✔️ Min. Team Rating: 63
✔️ Min. Team Chemistry: 95
✔️ Number of Players in the Squad: 11 [/vc_column][vc_column width="1/2″]
REWARDS
🎴 1 x Premium Gold Pack[/vc_column][/vc_row]


3 GENT
[vc_row][vc_column width="1/2″]
REQUIREMENTS
✔️ Exactly 11 KAA Gent Players
✔️ Min. Team Rating: 71
✔️ Min. Team Chemistry: 95
✔️ Number of Players in the Squad: 11 [/vc_column][vc_column width="1/2″]
REWARDS
🎴 1 x Rare Gold Pack[/vc_column][/vc_row]


4 EUPEN
[vc_row][vc_column width="1/2″]
REQUIREMENTS
✔️ Exactly 11 KAS Eupen Players
✔️ Min. Team Rating: 66
✔️ Min. Team Chemistry: 95
✔️ Number of Players in the Squad: 11 [/vc_column][vc_column width="1/2″]
REWARDS
🎴 1 x Mixed Players Pack[/vc_column][/vc_row]


5 GENK
[vc_row][vc_column width="1/2″]
REQUIREMENTS
✔️ Exactly 11 KRC Genk Players
✔️ Min. Team Rating: 70
✔️ Min. Team Chemistry: 95
✔️ Number of Players in the Squad: 11 [/vc_column][vc_column width="1/2″]
REWARDS
🎴 1 x Electrum Players Pack[/vc_column][/vc_row]


6 KORTRIJK
[vc_row][vc_column width="1/2″]
REQUIREMENTS
✔️ Exactly 11 KV Kortrijk Players
✔️ Min. Team Rating: 68
✔️ Min. Team Chemistry: 95
✔️ Number of Players in the Squad: 11 [/vc_column][vc_column width="1/2″]
REWARDS
🎴 1 x Prime Silver Players Pack[/vc_column][/vc_row]


7 MECHELEN
[vc_row][vc_column width="1/2″]
REQUIREMENTS
✔️ Exactly 11 KV Mechelen Players
✔️ Min. Team Rating: 67
✔️ Min. Team Chemistry: 95
✔️ Number of Players in the Squad: 11 [/vc_column][vc_column width="1/2″]
REWARDS
🎴 1 x Small Prime Electrum Players Pack[/vc_column][/vc_row]


8 OOSTENDE
[vc_row][vc_column width="1/2″]
REQUIREMENTS
✔️ Exactly 11 KV Oostende Players
✔️ Min. Team Rating: 70
✔️ Min. Team Chemistry: 95
✔️ Number of Players in the Squad: 11 [/vc_column][vc_column width="1/2″]
REWARDS
🎴 1 x Rare Gold Pack[/vc_column][/vc_row]


9 ANTWERP
[vc_row][vc_column width="1/2″]
REQUIREMENTS
✔️ Exactly 11 Royal Antwerp FC Players
✔️ Min. Team Rating: 67
✔️ Min. Team Chemistry: 95
✔️ Number of Players in the Squad: 11 [/vc_column][vc_column width="1/2″]
REWARDS
🎴 1 x Small Gold Players Pack[/vc_column][/vc_row]


10 ANDERLECHT
[vc_row][vc_column width="1/2″]
REQUIREMENTS
✔️ Exactly 11 RSC Anderlecht Players
✔️ Min. Team Rating: 74
✔️ Min. Team Chemistry: 95
✔️ Number of Players in the Squad: 11 [/vc_column][vc_column width="1/2″]
REWARDS
🎴 1 x Jumbo Premium Gold Pack[/vc_column][/vc_row]


11 ST. TRUIDEN
[vc_row][vc_column width="1/2″]
REQUIREMENTS
✔️ Exactly 11 Sint-Truidense VV Players
✔️ Min. Team Rating: 66
✔️ Min. Team Chemistry: 95
✔️ Number of Players in the Squad: 11 [/vc_column][vc_column width="1/2″]
REWARDS
🎴 1 x Premium Gold Pack[/vc_column][/vc_row]


12 CHARLEROI
[vc_row][vc_column width="1/2″]
REQUIREMENTS
✔️ Exactly 11 Sporting Charleroi Players
✔️ Min. Team Rating: 68
✔️ Min. Team Chemistry: 95
✔️ Number of Players in the Squad: 11 [/vc_column][vc_column width="1/2″]
REWARDS
🎴 1 x Premium Mixed Players Pack[/vc_column][/vc_row]


13 LOKEREN
[vc_row][vc_column width="1/2″]
REQUIREMENTS
✔️ Exactly 11 Sporting Lokeren Players
✔️ Min. Team Rating: 66
✔️ Min. Team Chemistry: 95
✔️ Number of Players in the Squad: 11 [/vc_column][vc_column width="1/2″]
REWARDS
🎴 1 x Small Prime Electrum Players Pack[/vc_column][/vc_row]


14 STANDARD LIÉGE
[vc_row][vc_column width="1/2″]
REQUIREMENTS
✔️ Exactly 11 Standard de Liège Players
✔️ Min. Team Rating: 70
✔️ Min. Team Chemistry: 95
✔️ Number of Players in the Squad: 11 [/vc_column][vc_column width="1/2″]
REWARDS
🎴 1 x Rare Gold Pack[/vc_column][/vc_row]


15 WAASLAND-BEVEREN
[vc_row][vc_column width="1/2″]
REQUIREMENTS
✔️ Exactly 11 Waasland-Beveren Players
✔️ Min. Team Rating: 66
✔️ Min. Team Chemistry: 95
✔️ Number of Players in the Squad: 11 [/vc_column][vc_column width="1/2″]
REWARDS
🎴 1 x Small Rare Mixed Players Pack[/vc_column][/vc_row]


16 WAREGEM
[vc_row][vc_column width="1/2″]
REQUIREMENTS
✔️ Exactly 11 SV Zulte-Waregem Players
✔️ Min. Team Rating: 68
✔️ Min. Team Chemistry: 95
✔️ Number of Players in the Squad: 11 [/vc_column][vc_column width="1/2″]
REWARDS
🎴 1 x Small Gold Players Pack[/vc_column][/vc_row]





[vc_row][vc_column width="1/4″]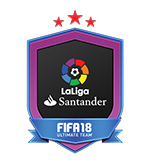 [/vc_column][vc_column width="3/4″]
LALIGA SANTANDER
ℹ️ Exchange each club from LaLiga Santander to earn SBC Griezmann [Untradeable]
🔢 20 Challenges
🔁 Non-Repeatable
📆 Always available since April 6, 2018
GROUP REWARDS
💰 22,500 coins
🎴 Griezmann SBC card (untradeable)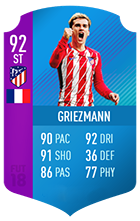 [/vc_column][/vc_row]

1 ATHLETIC CLUB
[vc_row][vc_column width="1/2″]
REQUIREMENTS
✔️ Exactly 11 Athletic Club de Bilbao Players
✔️ Min. Team Rating: 78
✔️ Min. Team Chemistry: 95
✔️ Number of Players in the Squad: 11 [/vc_column][vc_column width="1/2″]
REWARDS
🎴 1 x Premium Gold Players Pack[/vc_column][/vc_row]


2 ATLÉTICO MADRID
[vc_row][vc_column width="1/2″]
REQUIREMENTS
✔️ Exactly 11 Atlético Madrid Players
✔️ Min. Team Rating: 84
✔️ Min. Team Chemistry: 95
✔️ Number of Players in the Squad: 11 [/vc_column][vc_column width="1/2″]
REWARDS
🎴 1 x Mega Pack[/vc_column][/vc_row]


3 LEGANÉS
[vc_row][vc_column width="1/2″]
REQUIREMENTS
✔️ Exactly 11 CD Leganés Players
✔️ Min. Team Rating: 74
✔️ Min. Team Chemistry: 95
✔️ Number of Players in the Squad: 11 [/vc_column][vc_column width="1/2″]
REWARDS
🎴 1 x Jumbo Premium Gold Pack[/vc_column][/vc_row]


4 ALAVÉS
[vc_row][vc_column width="1/2″]
REQUIREMENTS
✔️ Exactly 11 Deportivo Alavés Players
✔️ Min. Team Rating: 73
✔️ Min. Team Chemistry: 95
✔️ Number of Players in the Squad: 11 [/vc_column][vc_column width="1/2″]
REWARDS
🎴 1 x Jumbo Gold Pack[/vc_column][/vc_row]


5 BARCELONA
[vc_row][vc_column width="1/2″]
REQUIREMENTS
✔️ Exactly 11 FC Barcelona Players
✔️ Min. Team Rating: 85
✔️ Min. Team Chemistry: 95
✔️ Number of Players in the Squad: 11 [/vc_column][vc_column width="1/2″]
REWARDS
🎴 1 x Rare Players Pack[/vc_column][/vc_row]


6 GETAFE
[vc_row][vc_column width="1/2″]
REQUIREMENTS
✔️ Exactly 11 Getafe CF Players
✔️ Min. Team Rating: 72
✔️ Min. Team Chemistry: 95
✔️ Number of Players in the Squad: 11 [/vc_column][vc_column width="1/2″]
REWARDS
🎴 1 x Premium Electrum Players Pack[/vc_column][/vc_row]


7 GIRONA
[vc_row][vc_column width="1/2″]
REQUIREMENTS
✔️ Exactly 11 Girona FC Players
✔️ Min. Team Rating: 72
✔️ Min. Team Chemistry: 95
✔️ Number of Players in the Squad: 11 [/vc_column][vc_column width="1/2″]
REWARDS
🎴 1 x Rare Gold Pack[/vc_column][/vc_row]


8 LEVANTE
[vc_row][vc_column width="1/2″]
REQUIREMENTS
✔️ Exactly 11 Levante UD Players
✔️ Min. Team Rating: 73
✔️ Min. Team Chemistry: 95
✔️ Number of Players in the Squad: 11 [/vc_column][vc_column width="1/2″]
REWARDS
🎴 1 x Prime Mixed Players Pack[/vc_column][/vc_row]


9 MÁLAGA
[vc_row][vc_column width="1/2″]
REQUIREMENTS
✔️ Exactly 11 Málaga CF Players
✔️ Min. Team Rating: 74
✔️ Min. Team Chemistry: 95
✔️ Number of Players in the Squad: 11 [/vc_column][vc_column width="1/2″]
REWARDS
🎴 1 x Jumbo Premium Gold Pack[/vc_column][/vc_row]


10 CELTA
[vc_row][vc_column width="1/2″]
REQUIREMENTS
✔️ Exactly 11 RC Celta de Vigo Players
✔️ Min. Team Rating: 74
✔️ Min. Team Chemistry: 95
✔️ Number of Players in the Squad: 11 [/vc_column][vc_column width="1/2″]
REWARDS
🎴 1 x Premium Electrum Players Pack[/vc_column][/vc_row]


11 DEPORTIVO
[vc_row][vc_column width="1/2″]
REQUIREMENTS
✔️ Exactly 11 RC Deportivo de La Coruña Players
✔️ Min. Team Rating: 75
✔️ Min. Team Chemistry: 95
✔️ Number of Players in the Squad: 11 [/vc_column][vc_column width="1/2″]
REWARDS
🎴 1 x Rare Mixed PlayersPack[/vc_column][/vc_row]


12 ESPANYOL
[vc_row][vc_column width="1/2″]
REQUIREMENTS
✔️ Exactly 11 RCD Espanyol Players
✔️ Min. Team Rating: 76
✔️ Min. Team Chemistry: 95
✔️ Number of Players in the Squad: 11 [/vc_column][vc_column width="1/2″]
REWARDS
🎴 1 x Premium Gold Players Pack[/vc_column][/vc_row]


13 REAL BETIS
[vc_row][vc_column width="1/2″]
REQUIREMENTS
✔️ Exactly 11 Real Betis Balompié Players
✔️ Min. Team Rating: 75
✔️ Min. Team Chemistry: 95
✔️ Number of Players in the Squad: 11 [/vc_column][vc_column width="1/2″]
REWARDS
🎴 1 x Gold Players Pack[/vc_column][/vc_row]


14 REAL MADRID
[vc_row][vc_column width="1/2″]
REQUIREMENTS
✔️ Exactly 11 Real Madrid CF Players
✔️ Min. Team Rating: 85
✔️ Min. Team Chemistry: 95
✔️ Number of Players in the Squad: 11 [/vc_column][vc_column width="1/2″]
REWARDS
🎴 1 x Rare Mega Pack[/vc_column][/vc_row]


15 REAL SOCIEDAD
[vc_row][vc_column width="1/2″]
REQUIREMENTS
✔️ Exactly 11 Real Sociedad Players
✔️ Min. Team Rating: 77
✔️ Min. Team Chemistry: 95
✔️ Number of Players in the Squad: 11 [/vc_column][vc_column width="1/2″]
REWARDS
🎴 1 x Small Rare Gold Players Pack[/vc_column][/vc_row]


16 EIBAR
[vc_row][vc_column width="1/2″]
REQUIREMENTS
✔️ Exactly 11 SD Eibar Players
✔️ Min. Team Rating: 76
✔️ Min. Team Chemistry: 95
✔️ Number of Players in the Squad: 11 [/vc_column][vc_column width="1/2″]
REWARDS
🎴 1 x Jumbo Premium Gold Pack[/vc_column][/vc_row]


17 SEVILLA
[vc_row][vc_column width="1/2″]
REQUIREMENTS
✔️ Exactly 11 Sevilla FC Players
✔️ Min. Team Rating: 78
✔️ Min. Team Chemistry: 95
✔️ Number of Players in the Squad: 11 [/vc_column][vc_column width="1/2″]
REWARDS
🎴 1 x Prime Gold Players Pack[/vc_column][/vc_row]


18 LAS PALMAS
[vc_row][vc_column width="1/2″]
REQUIREMENTS
✔️ Exactly 11 UD Las Palmas Players
✔️ Min. Team Rating: 74
✔️ Min. Team Chemistry: 95
✔️ Number of Players in the Squad: 11 [/vc_column][vc_column width="1/2″]
REWARDS
🎴 1 x Rare Mixed Players Pack[/vc_column][/vc_row]


19 VALENCIA
[vc_row][vc_column width="1/2″]
REQUIREMENTS
✔️ Exactly 11 Valencia CF Players
✔️ Min. Team Rating: 76
✔️ Min. Team Chemistry: 95
✔️ Number of Players in the Squad: 11 [/vc_column][vc_column width="1/2″]
REWARDS
🎴 1 x Rare Electrum Players Pack[/vc_column][/vc_row]


20 VILLARREAL
[vc_row][vc_column width="1/2″]
REQUIREMENTS
✔️ Exactly 11 Villarreal CF Players
✔️ Min. Team Rating: 77
✔️ Min. Team Chemistry: 95
✔️ Number of Players in the Squad: 11 [/vc_column][vc_column width="1/2″]
REWARDS
🎴 1 x Premium Gold Players Pack[/vc_column][/vc_row]




[vc_row][vc_column width="1/4″]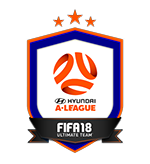 [/vc_column][vc_column width="3/4″]
HYUNDAI A-LEAGUE
ℹ️ Exchange each club from the Hyundai A-League to earn SBC Bobô [Untradeable]
🔢 10 Challenges
🔁 Non-Repeatable
📆 Always available since April 6, 2018
GROUP REWARDS
💰 10,000 coins
🎴 Bobô SBC card (untradeable)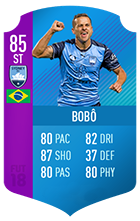 [/vc_column][/vc_row]

1 ADELAIDE
[vc_row][vc_column width="1/2″]
REQUIREMENTS
✔️ Exactly 10 Adelaide United Players
✔️ Min. Team Rating: 62
✔️ Min. Team Chemistry: 95
✔️ Number of Players in the Squad: 10 [/vc_column][vc_column width="1/2″]
REWARDS
🎴 1 x Small Rare Mixed Players Pack[/vc_column][/vc_row]


2 BRISBANE
[vc_row][vc_column width="1/2″]
REQUIREMENTS
✔️ Exactly 11 Brisbane Roar Players
✔️ Min. Team Rating: 65
✔️ Min. Team Chemistry: 95
✔️ Number of Players in the Squad: 11 [/vc_column][vc_column width="1/2″]
REWARDS
🎴 1 x Mixed Players Pack[/vc_column][/vc_row]


3 C. COAST
[vc_row][vc_column width="1/2″]
REQUIREMENTS
✔️ Exactly 11 Central Coast Mariners Players
✔️ Min. Team Rating: 63
✔️ Min. Team Chemistry: 95
✔️ Number of Players in the Squad: 11 [/vc_column][vc_column width="1/2″]
REWARDS
🎴 1 x Premium Gold Pack[/vc_column][/vc_row]


4 M. VICTORY
[vc_row][vc_column width="1/2″]
REQUIREMENTS
✔️ Exactly 10 Melbourne Victory Players
✔️ Min. Team Rating: 65
✔️ Min. Team Chemistry: 95
✔️ Number of Players in the Squad: 10 [/vc_column][vc_column width="1/2″]
REWARDS
🎴 1 x SmallGoldPlayersPack[/vc_column][/vc_row]


5 MELBOURNE CITY
[vc_row][vc_column width="1/2″]
REQUIREMENTS
✔️ Exactly 10 Melbourne City Players
✔️ Min. Team Rating: 64
✔️ Min. Team Chemistry: 95
✔️ Number of Players in the Squad: 10 [/vc_column][vc_column width="1/2″]
REWARDS
🎴 1 x Small Prime Electrum Players Pack[/vc_column][/vc_row]


6 NEWCASTLE
[vc_row][vc_column width="1/2″]
REQUIREMENTS
✔️ Exactly 10 Newcastle Jets Players
✔️ Min. Team Rating: 61
✔️ Min. Team Chemistry: 95
✔️ Number of Players in the Squad: 10 [/vc_column][vc_column width="1/2″]
REWARDS
🎴 1 x Gold Pack[/vc_column][/vc_row]


7 PERTH
[vc_row][vc_column width="1/2″]
REQUIREMENTS
✔️ Exactly 10 Perth Glory Players
✔️ Min. Team Rating: 63
✔️ Min. Team Chemistry: 95
✔️ Number of Players in the Squad: 10 [/vc_column][vc_column width="1/2″]
REWARDS
🎴 1 x Premium Gold Pack[/vc_column][/vc_row]


8 SYDNEY
[vc_row][vc_column width="1/2″]
REQUIREMENTS
✔️ Exactly 10 Sydney FC Players
✔️ Min. Team Rating: 65
✔️ Min. Team Chemistry: 95
✔️ Number of Players in the Squad: 10 [/vc_column][vc_column width="1/2″]
REWARDS
🎴 1 x Premium Mixed Players Pack[/vc_column][/vc_row]


9 WELLINGTON
[vc_row][vc_column width="1/2″]
REQUIREMENTS
✔️ Exactly 10 Wellington Phoenix Players
✔️ Min. Team Rating: 62
✔️ Min. Team Chemistry: 95
✔️ Number of Players in the Squad: 10 [/vc_column][vc_column width="1/2″]
REWARDS
🎴 1 x Small Electrum Players Pack[/vc_column][/vc_row]


10 WANDERERS
[vc_row][vc_column width="1/2″]
REQUIREMENTS
✔️ Exactly 11 Western Sydney Wanderers Players
✔️ Min. Team Rating: 65
✔️ Min. Team Chemistry: 95
✔️ Number of Players in the Squad: 11 [/vc_column][vc_column width="1/2″]
REWARDS
🎴 1 x Premium Gold Pack[/vc_column][/vc_row]






[vc_row][vc_column width="1/4″]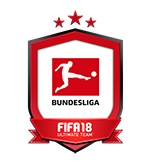 [/vc_column][vc_column width="3/4″]
BUNDESLIGA
ℹ️ Exchange each club from the Bundesliga to earn SBC Thiago [Untradeable]
🔢 18 Challenges
🔁 Non-Repeatable
📆 Always available since February 9, 2018
GROUP REWARDS
💰 22,500 coins
🎴 Thiago SBC card (untradeable)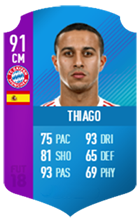 [/vc_column][/vc_row]

1 1. FC KÖLN
[vc_row][vc_column width="1/2″]
REQUIREMENTS
✔️ Exactly 11 1. FC Köln Players
✔️ Min. Team Rating: 75
✔️ Min. Team Chemistry: 95
✔️ Number of Players in the Squad: 11
[/vc_column][vc_column width="1/2″]
REWARDS
🎴 1 x Jumbo Premium Gold Pack[/vc_column][/vc_row]


2 1. FSV MAINZ 05
[vc_row][vc_column width="1/2″]
REQUIREMENTS
✔️ Exactly 11 1. FSV Mainz 05 Players
✔️ Min. Team Rating: 73
✔️ Min. Team Chemistry: 95
✔️ Number of Players in the Squad: 11
[/vc_column][vc_column width="1/2″]
REWARDS
🎴 1 x Jumbo Premium Gold Pack[/vc_column][/vc_row]


3 BAYER 04 LEVERKUSEN
[vc_row][vc_column width="1/2″]
REQUIREMENTS
✔️ Exactly 11 Bayer 04 Leverkusen Players
✔️ Min. Team Rating: 76
✔️ Min. Team Chemistry: 95
✔️ Number of Players in the Squad: 11
[/vc_column][vc_column width="1/2″]
REWARDS
🎴 1 x Premium Gold Players Pack[/vc_column][/vc_row]


4 BAYERN MÜNCHEN
[vc_row][vc_column width="1/2″]
REQUIREMENTS
✔️ Exactly 11 FC Bayern München Players
✔️ Min. Team Rating: 83
✔️ Min. Team Chemistry: 95
✔️ Number of Players in the Squad: 11
[/vc_column][vc_column width="1/2″]
REWARDS
🎴 1 x Mega Pack[/vc_column][/vc_row]


5 BORUSSIA DORTMUND
[vc_row][vc_column width="1/2″]
REQUIREMENTS
✔️ Exactly 11 Borussia Dortmund Players
✔️ Min. Team Rating: 79
✔️ Min. Team Chemistry: 95
✔️ Number of Players in the Squad: 11
[/vc_column][vc_column width="1/2″]
REWARDS
🎴 1 x Prime Gold Players Pack[/vc_column][/vc_row]


6 BORUSSIA M'GLADBACH
[vc_row][vc_column width="1/2″]
REQUIREMENTS
✔️ Exactly 11 Borussia Mönchengladbach Players
✔️ Min. Team Rating: 76
✔️ Min. Team Chemistry: 95
✔️ Number of Players in the Squad: 11
[/vc_column][vc_column width="1/2″]
REWARDS
🎴 1 x Premium Gold Players Pack[/vc_column][/vc_row]


7 EINTRACHT FRANKFURT
[vc_row][vc_column width="1/2″]
REQUIREMENTS
✔️ Exactly 11 Eintracht Frankfurt Players
✔️ Min. Team Rating: 74
✔️ Min. Team Chemistry: 95
✔️ Number of Players in the Squad: 11
[/vc_column][vc_column width="1/2″]
REWARDS
🎴 1 x Jumbo Premium Gold Pack[/vc_column][/vc_row]


8 FC AUGSBURG
[vc_row][vc_column width="1/2″]
REQUIREMENTS
✔️ Exactly 11 FC Augsburg Players
✔️ Min. Team Rating: 72
✔️ Min. Team Chemistry: 95
✔️ Number of Players in the Squad: 11
[/vc_column][vc_column width="1/2″]
REWARDS
🎴 1 x Small Prime Gold Players Pack[/vc_column][/vc_row]


9 FC SCHALKE 04
[vc_row][vc_column width="1/2″]
REQUIREMENTS
✔️ Exactly 11 FC Schalke 04 Players
✔️ Min. Team Rating: 76
✔️ Min. Team Chemistry: 95
✔️ Number of Players in the Squad: 11
[/vc_column][vc_column width="1/2″]
REWARDS
🎴 1 x Jumbo Premium Gold Pack[/vc_column][/vc_row]


10 HAMBURGER SV
[vc_row][vc_column width="1/2″]
REQUIREMENTS
✔️ Exactly 11 Hamburger SV Players
✔️ Min. Team Rating: 72
✔️ Min. Team Chemistry: 95
✔️ Number of Players in the Squad: 11
[/vc_column][vc_column width="1/2″]
REWARDS
🎴 1 x Premium Mixed Players Pack[/vc_column][/vc_row]


11 HANNOVER 96
[vc_row][vc_column width="1/2″]
REQUIREMENTS
✔️ Exactly 11 Hannover 96 Players
✔️ Min. Team Rating: 72
✔️ Min. Team Chemistry: 95
✔️ Number of Players in the Squad: 11
[/vc_column][vc_column width="1/2″]
REWARDS
🎴 1 x Small Prime Gold Players Pack[/vc_column][/vc_row]


12 HERTHA BSC
[vc_row][vc_column width="1/2″]
REQUIREMENTS
✔️ Exactly 11 Hertha Berlin Players
✔️ Min. Team Rating: 74
✔️ Min. Team Chemistry: 95
✔️ Number of Players in the Squad: 11
[/vc_column][vc_column width="1/2″]
REWARDS
🎴 1 x Small Rare Gold Players Pack[/vc_column][/vc_row]


13 RB LEIPZIG
[vc_row][vc_column width="1/2″]
REQUIREMENTS
✔️ Exactly 11 RB Leipzig Players
✔️ Min. Team Rating: 74
✔️ Min. Team Chemistry: 95
✔️ Number of Players in the Squad: 11
[/vc_column][vc_column width="1/2″]
REWARDS
🎴 1 x Jumbo Premium Gold Pack[/vc_column][/vc_row]


14 SC FREIBURG
[vc_row][vc_column width="1/2″]
REQUIREMENTS
✔️ Exactly 11 Sport-Club Freiburg Players
✔️ Min. Team Rating: 71
✔️ Min. Team Chemistry: 95
✔️ Number of Players in the Squad: 11
[/vc_column][vc_column width="1/2″]
REWARDS
🎴 1 x Premium Mixed Players Pack[/vc_column][/vc_row]


15 TSG 1899 HOFFENHEIM
[vc_row][vc_column width="1/2″]
REQUIREMENTS
✔️ Exactly 11 TSG 1899 Hoffenheim Players
✔️ Min. Team Rating: 74
✔️ Min. Team Chemistry: 95
✔️ Number of Players in the Squad: 11
[/vc_column][vc_column width="1/2″]
REWARDS
🎴 1 x Small Rare Gold Players Pack[/vc_column][/vc_row]


16 VFB STUTTGART
[vc_row][vc_column width="1/2″]
REQUIREMENTS
✔️ Exactly 11 VfB Stuttgart Players
✔️ Min. Team Rating: 72
✔️ Min. Team Chemistry: 95
✔️ Number of Players in the Squad: 11
[/vc_column][vc_column width="1/2″]
REWARDS
🎴 1 x Small Prime Gold Players Pack[/vc_column][/vc_row]


17 VFL WOLFSBURG
[vc_row][vc_column width="1/2″]
REQUIREMENTS
✔️ Exactly 11 VfL Wolfsburg Players
✔️ Min. Team Rating: 74
✔️ Min. Team Chemistry: 95
✔️ Number of Players in the Squad: 11
[/vc_column][vc_column width="1/2″]
REWARDS
🎴 1 x Prime Electrum Players Pack[/vc_column][/vc_row]


18 WERDER BREMEN
[vc_row][vc_column width="1/2″]
REQUIREMENTS
✔️ Exactly 11 SV Werder Bremen Players
✔️ Min. Team Rating: 74
✔️ Min. Team Chemistry: 95
✔️ Number of Players in the Squad: 11
[/vc_column][vc_column width="1/2″]
REWARDS
🎴 1 x Small Rare Gold Players Pack[/vc_column][/vc_row]






[vc_row][vc_column width="1/4″]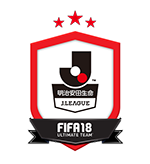 [/vc_column][vc_column width="3/4″]
MEIJI YASUDA J1 LEAGUE
ℹ️ Exchange each club from the J1 League to earn SBC Cristiano [Untradeable]
🔢 18 Challenges
🔁 Non-Repeatable
📆 Always available since February 9, 2018
GROUP REWARDS
💰 10,000 coins
🎴 Cristiano SBC card (untradeable)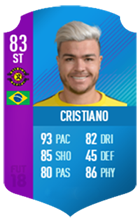 [/vc_column][/vc_row]

1 ALBIREX NIIGATA
[vc_row][vc_column width="1/2″]
REQUIREMENTS
✔️ Exactly 11 Albirex Niigata Players
✔️ Min. Team Rating: 61
✔️ Min. Team Chemistry: 95
✔️ Number of Players in the Squad: 11
[/vc_column][vc_column width="1/2″]
REWARDS
🎴 1 x Premium Silver Pack[/vc_column][/vc_row]


2 CEREZO OSAKA
[vc_row][vc_column width="1/2″]
REQUIREMENTS
✔️ Exactly 11 Cerezo Osaka Players
✔️ Min. Team Rating: 65
✔️ Min. Team Chemistry: 95
✔️ Number of Players in the Squad: 11
[/vc_column][vc_column width="1/2″]
REWARDS
🎴 1 x Small Rare Silvers Players Pack[/vc_column][/vc_row]


3 F.C. TOKYO
[vc_row][vc_column width="1/2″]
REQUIREMENTS
✔️ Exactly 11 F.C. Tokyo Players
✔️ Min. Team Rating: 65
✔️ Min. Team Chemistry: 95
✔️ Number of Players in the Squad: 11
[/vc_column][vc_column width="1/2″]
REWARDS
🎴 1 x Small Prime Silver Players Pack[/vc_column][/vc_row]


4 GAMBA OSAKA
[vc_row][vc_column width="1/2″]
REQUIREMENTS
✔️ Exactly 11 Gamba Osaka Players
✔️ Min. Team Rating: 65
✔️ Min. Team Chemistry: 95
✔️ Number of Players in the Squad: 11
[/vc_column][vc_column width="1/2″]
REWARDS
🎴 1 x Small Rare Silver Players Pack[/vc_column][/vc_row]


5 HOKKAIDO CONSADOLE SAPPORO
[vc_row][vc_column width="1/2″]
REQUIREMENTS
✔️ Exactly 11 Hokkaido Consadole Sapporo Players
✔️ Min. Team Rating: 63
✔️ Min. Team Chemistry: 95
✔️ Number of Players in the Squad: 11
[/vc_column][vc_column width="1/2″]
REWARDS
🎴 1 x Small Prime Silver Players Pack[/vc_column][/vc_row]


6 JÚBILO IWATA
[vc_row][vc_column width="1/2″]
✔️ REQUIREMENTS
✔️ Exactly 11 Júbilo Iwata Players
✔️ Min. Team Rating: 62
✔️ Min. Team Chemistry: 95
✔️ Number of Players in the Squad: 11
[/vc_column][vc_column width="1/2″]
REWARDS
🎴 1 x Premium Silver Pack[/vc_column][/vc_row]


7 KASHIMA ANTLERS
[vc_row][vc_column width="1/2″]
REQUIREMENTS
✔️ Exactly 11 Kashima Antlers Players
✔️ Min. Team Rating: 67
✔️ Min. Team Chemistry: 95
✔️ Number of Players in the Squad: 11
[/vc_column][vc_column width="1/2″]
REWARDS
🎴 1 x Small Prime Electrum Players Pack[/vc_column][/vc_row]


8 KASHIWA REYSOL
[vc_row][vc_column width="1/2″]
REQUIREMENTS
✔️ Exactly 11 Kashiwa Reysol Players
✔️ Min. Team Rating: 66
✔️ Min. Team Chemistry: 95
✔️ Number of Players in the Squad: 11
[/vc_column][vc_column width="1/2″]
REWARDS
🎴 1 x Small Prime Mixed Players Pack[/vc_column][/vc_row]


9 KAWASAKI FRONTALE
[vc_row][vc_column width="1/2″]
REQUIREMENTS
✔️ Exactly 11 Kawasaki Frontale Players
✔️ Min. Team Rating: 67
✔️ Min. Team Chemistry: 95
✔️ Number of Players in the Squad: 11
[/vc_column][vc_column width="1/2″]
REWARDS
🎴 1 x Small Rare Mixed Players Pack[/vc_column][/vc_row]


10 OMIYA ARDIJA
[vc_row][vc_column width="1/2″]
REQUIREMENTS
✔️ Exactly 11 Omiya Ardija Players
✔️ Min. Team Rating: 63
✔️ Min. Team Chemistry: 95
✔️ Number of Players in the Squad: 11
[/vc_column][vc_column width="1/2″]
REWARDS
🎴 1 x Jumbo Premium Silver Pack[/vc_column][/vc_row]


11 SAGAN TOSU
[vc_row][vc_column width="1/2″]
REQUIREMENTS
✔️ Exactly 11 Sagan Tosu Players
✔️ Min. Team Rating: 65
✔️ Min. Team Chemistry: 95
✔️ Number of Players in the Squad: 11
[/vc_column][vc_column width="1/2″]
REWARDS
🎴 1 x Small Rare Silver Players Pack[/vc_column][/vc_row]


12 SANFRECCE HIROSHIMA
[vc_row][vc_column width="1/2″]
REQUIREMENTS
✔️ Exactly 10 Sanfrecce Hiroshima Players
✔️ Min. Team Rating: 64
✔️ Min. Team Chemistry: 95
✔️ Number of Players in the Squad: 10
[/vc_column][vc_column width="1/2″]
REWARDS
🎴 1 x Small Rare Silver Players Pack[/vc_column][/vc_row]


13 SHIMIZU S-PULSE
[vc_row][vc_column width="1/2″]
REQUIREMENTS
✔️ Exactly 11 Shimizu S-Pulse Players
✔️ Min. Team Rating: 64
✔️ Min. Team Chemistry: 95
✔️ Number of Players in the Squad: 11
[/vc_column][vc_column width="1/2″]
REWARDS
🎴 1 x Small Prime Silver Players Pack[/vc_column][/vc_row]


14 URAWA RED DIAMONDS
[vc_row][vc_column width="1/2″]
REQUIREMENTS
✔️ Exactly 11 Urawa Red Diamonds Players
✔️ Min. Team Rating: 67
✔️ Min. Team Chemistry: 95
✔️ Number of Players in the Squad: 11
[/vc_column][vc_column width="1/2″]
REWARDS
🎴 1 x Small Prime Mixed Players Pack[/vc_column][/vc_row]


15 VEGALTA SENDAI
[vc_row][vc_column width="1/2″]
REQUIREMENTS
✔️ Exactly 11 Vegalta Sendai Players
✔️ Min. Team Rating: 62
✔️ Min. Team Chemistry: 95
✔️ Number of Players in the Squad: 11
[/vc_column][vc_column width="1/2″]
REWARDS
🎴 1 x Jumbo Premium Silver Pack[/vc_column][/vc_row]


16 VENTFORET KOFU
[vc_row][vc_column width="1/2″]
REQUIREMENTS
✔️ Exactly 11 Ventforet Kofu Players
✔️ Min. Team Rating: 62
✔️ Min. Team Chemistry: 95
✔️ Number of Players in the Squad: 11
[/vc_column][vc_column width="1/2″]
REWARDS
🎴 1 x Premium Silver Pack[/vc_column][/vc_row]


17 VISSEL KOBE
[vc_row][vc_column width="1/2″]
REQUIREMENTS
✔️ vExactly 11 Vissel Kobe Players
✔️ Min. Team Rating: 67
✔️ Min. Team Chemistry: 95
✔️ Number of Players in the Squad: 11
[/vc_column][vc_column width="1/2″]
REWARDS
🎴 1 x Small Rare Mixed Players Pack[/vc_column][/vc_row]


18 YOKOHAMA F·MARINOS
[vc_row][vc_column width="1/2″]
REQUIREMENTS
✔️ Exactly 11 Yokohama F. Marinos Players
✔️ Min. Team Rating: 65
✔️ Min. Team Chemistry: 95
✔️ Number of Players in the Squad: 11
[/vc_column][vc_column width="1/2″]
REWARDS
🎴 1 x Small Rare Silver Players Pack[/vc_column][/vc_row]






[vc_row][vc_column width="1/4″]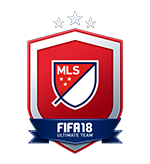 [/vc_column][vc_column width="3/4″]
MAJOR LEAGUE SOCCER
ℹ️ Exchange each club from the MLS to earn SBC Sebastian Giovinco [Untradeable]
🔢 22 Challenges
🔁 Non-Repeatable
📆 Always available since January 5, 2018
GROUP REWARDS
💰 25,000 coins
🎴 Sebastian Giovinco SBC card (untradeable)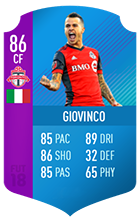 [/vc_column][/vc_row]

1 ATLANTA UNITED FC
[vc_row][vc_column width="1/2″]
REQUIREMENTS
✔️ Exactly 11 Atlanta United FC Players
✔️ Min. Team Rating: 68
✔️ Min. Team Chemistry: 95
✔️ Number of Players in the Squad: 11
[/vc_column][vc_column width="1/2″]
REWARDS
🎴 1 x Prime Silver Players Pack[/vc_column][/vc_row]


2 CHICAGO FIRE
[vc_row][vc_column width="1/2″]
REQUIREMENTS
✔️ Exactly 11 Chicago Fire Soccer Club Players
✔️ Min. Team Rating: 67
✔️ Min. Team Chemistry: 95
✔️ Number of Players in the Squad: 11
[/vc_column][vc_column width="1/2″]
REWARDS
🎴 1 x Small Prime Electrum Players Pack[/vc_column][/vc_row]


3 COLORADO RAPIDS
[vc_row][vc_column width="1/2″]
REQUIREMENTS
✔️ Exactly 11 Colorado Rapids Players
✔️ Min. Team Rating: 67
✔️ Min. Team Chemistry: 95
✔️ Number of Players in the Squad: 11
[/vc_column][vc_column width="1/2″]
REWARDS
🎴 1 x Premium Gold Pack[/vc_column][/vc_row]


4 COLUMBUS CREW SC
[vc_row][vc_column width="1/2″]
REQUIREMENTS
✔️ Exactly 11 Columbus Crew SC Players
✔️ Min. Team Rating: 68
✔️ Min. Team Chemistry: 95
✔️ Number of Players in the Squad: 11
[/vc_column][vc_column width="1/2″]
REWARDS
🎴 1 x Small Rare Mixed Players Pack[/vc_column][/vc_row]


5 D.C. UNITED
[vc_row][vc_column width="1/2″]
REQUIREMENTS
✔️ Exactly 11 D.C. United Players
✔️ Min. Team Rating: 66
✔️ Min. Team Chemistry: 95
✔️ Number of Players in the Squad: 11
[/vc_column][vc_column width="1/2″]
REWARDS
🎴 1 x Premium Gold Pack[/vc_column][/vc_row]


6 FC DALLAS
[vc_row][vc_column width="1/2″]
REQUIREMENTS
✔️ Exactly 11 FC Dallas Players
✔️ Min. Team Rating: 68
✔️ Min. Team Chemistry: 95
✔️ Number of Players in the Squad: 11
[/vc_column][vc_column width="1/2″]
REWARDS
🎴 1 x Small Prime Electrum Players Pack[/vc_column][/vc_row]


7 HOUSTON DYNAMO
[vc_row][vc_column width="1/2″]
REQUIREMENTS
✔️ Exactly 11 Houston Dynamo Players
✔️ Min. Team Rating: 67
✔️ Min. Team Chemistry: 95
✔️ Number of Players in the Squad: 11
[/vc_column][vc_column width="1/2″]
REWARDS
🎴 1 x Premium Gold Pack[/vc_column][/vc_row]


8 LOS ANGELES GALAXY
[vc_row][vc_column width="1/2″]
REQUIREMENTS
✔️ Exactly 11 LA Galaxy Players
✔️ Min. Team Rating: 68
✔️ Min. Team Chemistry: 95
✔️ Number of Players in the Squad: 11
[/vc_column][vc_column width="1/2″]
REWARDS
🎴 1 x Prime Silver Players Pack[/vc_column][/vc_row]


9 MINNESOTA UNITED FC
[vc_row][vc_column width="1/2″]
REQUIREMENTS
✔️ Exactly 11 Minnesota United FC Players
✔️ Min. Team Rating: 65
✔️ Min. Team Chemistry: 95
✔️ Number of Players in the Squad: 11
[/vc_column][vc_column width="1/2″]
REWARDS
🎴 1 x Small Rare Bronze Players Pack[/vc_column][/vc_row]


10 MONTREAL IMPACT
[vc_row][vc_column width="1/2″]
REQUIREMENTS
✔️ Exactly 11 Montreal Impact Players
✔️ Min. Team Rating: 67
✔️ Min. Team Chemistry: 95
✔️ Number of Players in the Squad: 11
[/vc_column][vc_column width="1/2″]
REWARDS
🎴 1 x Prime Silver Players Pack[/vc_column][/vc_row]


11 NEW ENGLAND REVOLUTION
[vc_row][vc_column width="1/2″]
REQUIREMENTS
✔️ Exactly 11 New England Revolution Players
✔️ Min. Team Rating: 68
✔️ Min. Team Chemistry: 95
✔️ Number of Players in the Squad: 11
[/vc_column][vc_column width="1/2″]
REWARDS
🎴 1 x Small Prime Electrum Players Pack[/vc_column][/vc_row]


12 NEW YORK CITY FC
[vc_row][vc_column width="1/2″]
REQUIREMENTS
✔️ Exactly 11 New York City Football Club Players
✔️ Min. Team Rating: 67
✔️ Min. Team Chemistry: 95
✔️ Number of Players in the Squad: 11
[/vc_column][vc_column width="1/2″]
REWARDS
🎴 1 x Small Prime Electrum Players Pack[/vc_column][/vc_row]


13 NEW YORK RED BULLS
[vc_row][vc_column width="1/2″]
REQUIREMENTS
✔️ Exactly 11 New York Red Bulls Players
✔️ Min. Team Rating: 67
✔️ Min. Team Chemistry: 95
✔️ Number of Players in the Squad: 11
[/vc_column][vc_column width="1/2″]
REWARDS
🎴 1 x Small Rare Silver Players Pack[/vc_column][/vc_row]


14 ORLANDO CITY SC
[vc_row][vc_column width="1/2″]
REQUIREMENTS
✔️ Exactly 11 Orlando City Soccer Club Players
✔️ Min. Team Rating: 67
✔️ Min. Team Chemistry: 95
✔️ Number of Players in the Squad: 11
[/vc_column][vc_column width="1/2″]
REWARDS
🎴 1 x Premium Gold Pack[/vc_column][/vc_row]


15 PHILADELPHIA UNION
[vc_row][vc_column width="1/2″]
REQUIREMENTS
✔️ Exactly 11 Philadelphia Union Players
✔️ Min. Team Rating: 67
✔️ Min. Team Chemistry: 95
✔️ Number of Players in the Squad: 11
[/vc_column][vc_column width="1/2″]
REWARDS
🎴 1 x Small Prime Electrum Players Pack[/vc_column][/vc_row]


16 PORTLAND TIMBERS
[vc_row][vc_column width="1/2″]
REQUIREMENTS
✔️ Exactly 11 Portland Timbers Players
✔️ Min. Team Rating: 68
✔️ Min. Team Chemistry: 95
✔️ Number of Players in the Squad: 11
[/vc_column][vc_column width="1/2″]
REWARDS
🎴 1 x Small Rare Mixed Players Pack[/vc_column][/vc_row]


17 REAL SALT LAKE
[vc_row][vc_column width="1/2″]
REQUIREMENTS
✔️ Exactly 11 Real Salt Lake Players
✔️ Min. Team Rating: 66
✔️ Min. Team Chemistry: 95
✔️ Number of Players in the Squad: 11
[/vc_column][vc_column width="1/2″]
REWARDS
🎴 1 x Small Rare Silver Players Pack[/vc_column][/vc_row]


18 SAN JOSE EARTHQUAKES
[vc_row][vc_column width="1/2″]
REQUIREMENTS
✔️ Exactly 11 San Jose Earthquakes Players
✔️ Min. Team Rating: 67
✔️ Min. Team Chemistry: 95
✔️ Number of Players in the Squad: 11
[/vc_column][vc_column width="1/2″]
REWARDS
🎴 1 x Small Prime Electrum Players Pack[/vc_column][/vc_row]


19 SEATTLE SOUNDERS
[vc_row][vc_column width="1/2″]
REQUIREMENTS
✔️ Exactly 11 Seattle Sounders FC Players
✔️ Min. Team Rating: 69
✔️ Min. Team Chemistry: 95
✔️ Number of Players in the Squad: 11
[/vc_column][vc_column width="1/2″]
REWARDS
🎴 1 x Prime Silver Players Pack[/vc_column][/vc_row]


20 SPORTING KC
[vc_row][vc_column width="1/2″]
REQUIREMENTS
✔️ Exactly 11 Sporting Kansas City Players
✔️ Min. Team Rating: 68
✔️ Min. Team Chemistry: 95
✔️ Number of Players in the Squad: 11
[/vc_column][vc_column width="1/2″]
REWARDS
🎴 1 x Small Rare Mixed Players Pack[/vc_column][/vc_row]


21 TORONTO FC
[vc_row][vc_column width="1/2″]
REQUIREMENTS
✔️ Exactly 11 Toronto FC Players
✔️ Min. Team Rating: 68
✔️ Min. Team Chemistry: 95
✔️ Number of Players in the Squad: 11
[/vc_column][vc_column width="1/2″]
REWARDS
🎴 1 x Small Prime Gold Players Pack[/vc_column][/vc_row]


22 VANCOUVER WHITECAPS
[vc_row][vc_column width="1/2″]
REQUIREMENTS
✔️ Exactly 11 Vancouver Whitecaps FC Players
✔️ Min. Team Rating: 67
✔️ Min. Team Chemistry: 95
✔️ Number of Players in the Squad: 11
[/vc_column][vc_column width="1/2″]
REWARDS
🎴 1 x Small Prime Electrum Players Pack[/vc_column][/vc_row]





[vc_row][vc_column width="1/4″]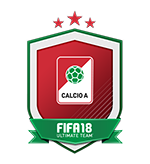 [/vc_column][vc_column width="3/4″]
CALCIO A
ℹ️ Exchange each club from Calcio A to earn SBC Marek Hamšík [Untradeable]
🔢 20 Challenges
🔁 Non-Repeatable
📆 Always available since January 5, 2018
GROUP REWARDS
💰 25,000 coins
🎴 Marek Hamšík SBC card (untradeable)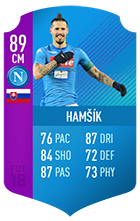 [/vc_column][/vc_row]

1 ATALANTA
[vc_row][vc_column width="1/2″]
REQUIREMENTS
✔️ Exactly 11 Atalanta Players
✔️ Min. Team Rating: 73
✔️ Min. Team Chemistry: 95
✔️ Number of Players in the Squad: 11
[/vc_column][vc_column width="1/2″]
REWARDS
🎴 1 x Jumbo Premium Gold Pack[/vc_column][/vc_row]


2 BENEVENTO
[vc_row][vc_column width="1/2″]
REQUIREMENTS
✔️ Exactly 11 Benevento Players
✔️ Min. Team Rating: 70
✔️ Min. Team Chemistry: 95
✔️ Number of Players in the Squad: 11
[/vc_column][vc_column width="1/2″]
REWARDS
🎴 1 x Prime Mixed Players Pack[/vc_column][/vc_row]


3 BOLOGNA
[vc_row][vc_column width="1/2″]
REQUIREMENTS
✔️ Exactly 11 Bologna Players
✔️ Min. Team Rating: 74
✔️ Min. Team Chemistry: 95
✔️ Number of Players in the Squad: 11
[/vc_column][vc_column width="1/2″]
REWARDS
🎴 1 x Jumbo Premium Gold Pack[/vc_column][/vc_row]


4 CAGLIARI
[vc_row][vc_column width="1/2″]
REQUIREMENTS
✔️ Exactly 10 Cagliari Players
✔️ Min. Team Rating: 72
✔️ Min. Team Chemistry: 95
✔️ Number of Players in the Squad: 10
[/vc_column][vc_column width="1/2″]
REWARDS
🎴 1 x Rare Gold Pack[/vc_column][/vc_row]


5 CHIEVO VERONA
[vc_row][vc_column width="1/2″]
REQUIREMENTS
✔️ Exactly 11 Chievo Verona Players
✔️ Min. Team Rating: 73
✔️ Min. Team Chemistry: 95
✔️ Number of Players in the Squad: 11
[/vc_column][vc_column width="1/2″]
REWARDS
🎴 1 x Rare Gold Pack[/vc_column][/vc_row]


6 CROTONE
[vc_row][vc_column width="1/2″]
REQUIREMENTS
✔️ Exactly 11 Crotone Players
✔️ Min. Team Rating: 69
✔️ Min. Team Chemistry: 95
✔️ Number of Players in the Squad: 11
[/vc_column][vc_column width="1/2″]
REWARDS
🎴 1 x Premium Gold Pack[/vc_column][/vc_row]


7 FIORENTINA
[vc_row][vc_column width="1/2″]
REQUIREMENTS
✔️ Exactly 11 Fiorentina Players
✔️ Min. Team Rating: 74
✔️ Min. Team Chemistry: 95
✔️ Number of Players in the Squad: 11
[/vc_column][vc_column width="1/2″]
REWARDS
🎴 1 x Jumbo Premium Gold Pack[/vc_column][/vc_row]


8 GENOA
[vc_row][vc_column width="1/2″]
REQUIREMENTS
✔️ Exactly 11 Genoa Players
✔️ Min. Team Rating: 73
✔️ Min. Team Chemistry: 95
✔️ Number of Players in the Squad: 11
[/vc_column][vc_column width="1/2″]
REWARDS
🎴 1 x Small Rare Gold Players Pack[/vc_column][/vc_row]


9 HELLAS VERONA
[vc_row][vc_column width="1/2″]
REQUIREMENTS
✔️ Exactly 11 Hellas Verona Players
✔️ Min. Team Rating: 71
✔️ Min. Team Chemistry: 95
✔️ Number of Players in the Squad: 11
[/vc_column][vc_column width="1/2″]
REWARDS
🎴 1 x Prime Mixed Players Pack[/vc_column][/vc_row]


10 INTER
[vc_row][vc_column width="1/2″]
REQUIREMENTS
✔️ Exactly 11 Inter Players
✔️ Min. Team Rating: 78
✔️ Min. Team Chemistry: 95
✔️ Number of Players in the Squad: 11
[/vc_column][vc_column width="1/2″]
REWARDS
🎴 1 x Small Rare Gold Players Pack[/vc_column][/vc_row]


11 JUVENTUS
[vc_row][vc_column width="1/2″]
REQUIREMENTS
✔️ Exactly 11 Juventus Players
✔️ Min. Team Rating: 83
✔️ Min. Team Chemistry: 95
✔️ Number of Players in the Squad: 11
[/vc_column][vc_column width="1/2″]
REWARDS
🎴 1 x Mega Pack[/vc_column][/vc_row]


12 LAZIO
[vc_row][vc_column width="1/2″]
REQUIREMENTS
✔️ Exactly 11 Lazio Players
✔️ Min. Team Rating: 76
✔️ Min. Team Chemistry: 95
✔️ Number of Players in the Squad: 11
[/vc_column][vc_column width="1/2″]
REWARDS
🎴 1 x Premium Gold Players Pack[/vc_column][/vc_row]


13 MILAN
[vc_row][vc_column width="1/2″]
REQUIREMENTS
✔️ Exactly 11 Milan Players
✔️ Min. Team Rating: 78
✔️ Min. Team Chemistry: 95
✔️ Number of Players in the Squad: 11
[/vc_column][vc_column width="1/2″]
REWARDS
🎴 1 x Premium Gold Players Pack[/vc_column][/vc_row]


14 NAPOLI
[vc_row][vc_column width="1/2″]
REQUIREMENTS
✔️ Exactly 11 Napoli Players
✔️ Min. Team Rating: 79
✔️ Min. Team Chemistry: 95
✔️ Number of Players in the Squad: 11
[/vc_column][vc_column width="1/2″]
REWARDS
🎴 1 x Prime Gold Players Pack[/vc_column][/vc_row]


15 ROMA
[vc_row][vc_column width="1/2″]
REQUIREMENTS
✔️ Exactly 11 Roma Players
✔️ Min. Team Rating: 79
✔️ Min. Team Chemistry: 95
✔️ Number of Players in the Squad: 11
[/vc_column][vc_column width="1/2″]
REWARDS
🎴 1 x Mega Pack[/vc_column][/vc_row]


16 SAMPDORIA
[vc_row][vc_column width="1/2″]
REQUIREMENTS
✔️ Exactly 11 Sampdoria Players
✔️ Min. Team Rating: 74
✔️ Min. Team Chemistry: 95
✔️ Number of Players in the Squad: 11
[/vc_column][vc_column width="1/2″]
REWARDS
🎴 1 x Rare Gold Pack[/vc_column][/vc_row]


17 SASSUOLO
[vc_row][vc_column width="1/2″]
REQUIREMENTS
✔️ Exactly 11 Sassuolo Players
✔️ Min. Team Rating: 74
✔️ Min. Team Chemistry: 95
✔️ Number of Players in the Squad: 11
[/vc_column][vc_column width="1/2″]
REWARDS
🎴 1 x Premium Electrum Players Pack[/vc_column][/vc_row]


18 SPAL
[vc_row][vc_column width="1/2″]
REQUIREMENTS
✔️ Exactly 11 Ferrara Players
✔️ Min. Team Rating: 71
✔️ Min. Team Chemistry: 95
✔️ Number of Players in the Squad: 11
[/vc_column][vc_column width="1/2″]
REWARDS
🎴 1 x Prime Silver Players Pack[/vc_column][/vc_row]


19 TORINO
[vc_row][vc_column width="1/2″]
REQUIREMENTS
✔️ Exactly 11 Torino Players
✔️ Min. Team Rating: 75
✔️ Min. Team Chemistry: 95
✔️ Number of Players in the Squad: 11
[/vc_column][vc_column width="1/2″]
REWARDS
🎴 1 x Premium Gold Players Pack[/vc_column][/vc_row]


20 UDINESE
[vc_row][vc_column width="1/2″]
REQUIREMENTS
✔️ Exactly 10 Udinese Players
✔️ Min. Team Rating: 72
✔️ Min. Team Chemistry: 95
✔️ Number of Players in the Squad: 10
[/vc_column][vc_column width="1/2″]
REWARDS
🎴 1 x Premium Electrum Players Pack[/vc_column][/vc_row]





[vc_row][vc_column width="1/4″]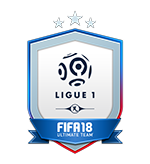 [/vc_column][vc_column width="3/4″]
LIGUE 1
ℹ️ Exchange each club from Ligue 1 Conforama to earn SBC Edinson Cavani [Untradeable]
🔢 20 Challenges
🔁 Non-Repeatable
📆 Always available since December 1, 2017
GROUP REWARDS
💰 22,500 coins
🎴 Edinson Cavani SBC card (untradeable)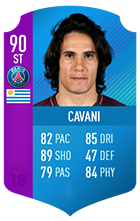 [/vc_column][/vc_row]

1 AMIENS SC
[vc_row][vc_column width="1/2″]
REQUIREMENTS
✔️ Exactly 11 Amiens SC Players
✔️ Min. Team Rating: 70
✔️ Min. Team Chemistry: 95
✔️ Number of Players in the Squad: 11
[/vc_column][vc_column width="1/2″]
REWARDS
🎴 1 x Prime Silver Players Pack[/vc_column][/vc_row]


2 ANGERS SCO
[vc_row][vc_column width="1/2″]
REQUIREMENTS
✔️ Exactly 11 Angers SCO Players
✔️ Min. Team Rating: 73
✔️ Min. Team Chemistry: 95
✔️ Number of Players in the Squad: 11
[/vc_column][vc_column width="1/2″]
REWARDS
🎴 1 x Premium Electrum Players Pack[/vc_column][/vc_row]


3 AS MONACO
[vc_row][vc_column width="1/2″]
REQUIREMENTS
✔️ Exactly 11 AS Monaco Football Club SA Players
✔️ Min. Team Rating: 76
✔️ Min. Team Chemistry: 95
✔️ Number of Players in the Squad: 11
[/vc_column][vc_column width="1/2″]
REWARDS
🎴 1 x Small Rare Gold Players Pack[/vc_column][/vc_row]


4 ASSE
[vc_row][vc_column width="1/2″]
REQUIREMENTS
✔️ Exactly 11 AS Saint-Étienne Players
✔️ Min. Team Rating: 73
✔️ Min. Team Chemistry: 95
✔️ Number of Players in the Squad: 11
[/vc_column][vc_column width="1/2″]
REWARDS
🎴 1 x Jumbo Premium Gold Pack[/vc_column][/vc_row]


5 DIJON FCO
[vc_row][vc_column width="1/2″]
REQUIREMENTS
✔️ Exactly 11 Dijon FCO Players
✔️ Min. Team Rating: 70
✔️ Min. Team Chemistry: 95
✔️ Number of Players in the Squad: 11
[/vc_column][vc_column width="1/2″]
REWARDS
🎴 1 x Premium Gold Pack[/vc_column][/vc_row]


6 EAG
[vc_row][vc_column width="1/2″]
REQUIREMENTS
✔️ Exactly 11 En Avant de Guingamp Players
✔️ Min. Team Rating: 73
✔️ Min. Team Chemistry: 95
✔️ Number of Players in the Squad: 11
[/vc_column][vc_column width="1/2″]
REWARDS
🎴 1 x Rare Gold Pack[/vc_column][/vc_row]


7 ESTAC
[vc_row][vc_column width="1/2″]
REQUIREMENTS
✔️ Exactly 11 ESTAC Troyes Players
✔️ Min. Team Rating: 68
✔️ Min. Team Chemistry: 95
✔️ Number of Players in the Squad: 11
[/vc_column][vc_column width="1/2″]
REWARDS
🎴 1 x Premium Gold Pack[/vc_column][/vc_row]


8 FC METZ
[vc_row][vc_column width="1/2″]
REQUIREMENTS
✔️ Exactly 11 Football Club de Metz Players
✔️ Min. Team Rating: 69
✔️ Min. Team Chemistry: 95
✔️ Number of Players in the Squad: 11
[/vc_column][vc_column width="1/2″]
REWARDS
🎴 1 x Prime Silver Players Pack[/vc_column][/vc_row]


9 FC NANTES
[vc_row][vc_column width="1/2″]
REQUIREMENTS
✔️ Exactly 11 FC Nantes Players
✔️ Min. Team Rating: 72
✔️ Min. Team Chemistry: 95
✔️ Number of Players in the Squad: 11
[/vc_column][vc_column width="1/2″]
REWARDS
🎴 1 x Small Prime Gold Players Pack[/vc_column][/vc_row]


10 GIRONDINS
[vc_row][vc_column width="1/2″]
REQUIREMENTS
✔️ Exactly 11 FC Girondins de Bordeaux Players
✔️ Min. Team Rating: 74
✔️ Min. Team Chemistry: 95
✔️ Number of Players in the Squad: 11
[/vc_column][vc_column width="1/2″]
REWARDS
🎴 1 x Small Rare Gold Players Pack[/vc_column][/vc_row]


11 LOSC LILLE
[vc_row][vc_column width="1/2″]
REQUIREMENTS
✔️ Exactly 11 LOSC Lille Players
✔️ Min. Team Rating: 72
✔️ Min. Team Chemistry: 95
✔️ Number of Players in the Squad: 11
[/vc_column][vc_column width="1/2″]
REWARDS
🎴 1 x Prime Mixed Players Pack[/vc_column][/vc_row]


12 MHSC
[vc_row][vc_column width="1/2″]
REQUIREMENTS
✔️ Exactly 11 Montpellier Hérault SC Players
✔️ Min. Team Rating: 72
✔️ Min. Team Chemistry: 95
✔️ Number of Players in the Squad: 11
[/vc_column][vc_column width="1/2″]
REWARDS
🎴 1 x Rare Gold Pack[/vc_column][/vc_row]


13 OGC NICE
[vc_row][vc_column width="1/2″]
REQUIREMENTS
✔️ Exactly 11 OGC Nice Players
✔️ Min. Team Rating: 74
✔️ Min. Team Chemistry: 95
✔️ Number of Players in the Squad: 11
[/vc_column][vc_column width="1/2″]
REWARDS
🎴 1 x Premium Electrum Players Pack[/vc_column][/vc_row]


14 OLYMPIQUE LYONNAIS
[vc_row][vc_column width="1/2″]
REQUIREMENTS
✔️ Exactly 11 Olympique Lyonnais Players
✔️ Min. Team Rating: 74
✔️ Min. Team Chemistry: 95
✔️ Number of Players in the Squad: 11
[/vc_column][vc_column width="1/2″]
REWARDS
🎴 1 x Jumbo Premium Gold Pack[/vc_column][/vc_row]


15 OLYMPIQUE DE MARSEILLE
[vc_row][vc_column width="1/2″]
REQUIREMENTS
✔️ Exactly 11 Olympique de Marseille Players
✔️ Min. Team Rating: 76
✔️ Min. Team Chemistry: 95
✔️ Number of Players in the Squad: 11
[/vc_column][vc_column width="1/2″]
REWARDS
🎴 1 x Prime Gold Players Pack[/vc_column][/vc_row]


16 PARIS SAINT-GERMAIN
[vc_row][vc_column width="1/2″]
REQUIREMENTS
✔️ Exactly 11 Paris Saint-Germain Players
✔️ Min. Team Rating: 80
✔️ Min. Team Chemistry: 95
✔️ Number of Players in the Squad: 11
[/vc_column][vc_column width="1/2″]
REWARDS
🎴 1 x Prime Gold Players Pack[/vc_column][/vc_row]


17 SM CAEN
[vc_row][vc_column width="1/2″]
REQUIREMENTS
✔️ Exactly 10 Stade Malherbe Caen Players
✔️ Min. Team Rating: 70
✔️ Min. Team Chemistry: 95
✔️ Number of Players in the Squad: 10
[/vc_column][vc_column width="1/2″]
REWARDS
🎴 1 x Premium Electrum Players Pack[/vc_column][/vc_row]


18 STADE RENNAIS FC
[vc_row][vc_column width="1/2″]
REQUIREMENTS
✔️ Exactly 11 Stade Rennais FC Players
✔️ Min. Team Rating: 72
✔️ Min. Team Chemistry: 95
✔️ Number of Players in the Squad: 11
[/vc_column][vc_column width="1/2″]
REWARDS
🎴 1 x Rare Gold Pack[/vc_column][/vc_row]


19 STRASBOURG
[vc_row][vc_column width="1/2″]
REQUIREMENTS
✔️ Exactly 10 RC Strasbourg Alsace Players
✔️ Min. Team Rating: 69
✔️ Min. Team Chemistry: 95
✔️ Number of Players in the Squad: 10
[/vc_column][vc_column width="1/2″]
REWARDS
🎴 1 x Premium Electrum Players Pack[/vc_column][/vc_row]


20 TOULOUSE FC
[vc_row][vc_column width="1/2″]
REQUIREMENTS
✔️ Exactly 11 Toulouse Football Club Players
✔️ Min. Team Rating: 73
✔️ Min. Team Chemistry: 95
✔️ Number of Players in the Squad: 11
[/vc_column][vc_column width="1/2″]
REWARDS
🎴 1 x Jumbo Premium Gold Pack[/vc_column][/vc_row]






[vc_row][vc_column width="1/4″]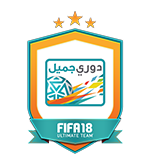 [/vc_column][vc_column width="3/4″]
DAWRY JAMEEL
ℹ️ Exchange each club from the Dawry Jameel to earn SBC Omar Al Soma [Untradeable]
🔢 14 Challenges
🔁 Non-Repeatable
📆 Always available since December 1, 2017
GROUP REWARDS
💰 20,000 coins
🎴 Omar Al Soma SBC card (untradeable)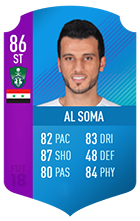 [/vc_column][/vc_row]

1 AL AHLI
[vc_row][vc_column width="1/2″]
REQUIREMENTS
✔️ Exactly 11 Al Ahli Players
✔️ Min. Team Rating: 70
✔️ Min. Team Chemistry: 95
✔️ Number of Players in the Squad: 11
[/vc_column][vc_column width="1/2″]
REWARDS
🎴 1 x Small Electrum Players Pack Pack[/vc_column][/vc_row]


2 AL BATIN
[vc_row][vc_column width="1/2″]
REQUIREMENTS
✔️ Exactly 11 Al Batin Players
✔️ Min. Team Rating: 61
✔️ Min. Team Chemistry: 95
✔️ Number of Players in the Squad: 11
[/vc_column][vc_column width="1/2″]
REWARDS
🎴 1 x Rare Bronze Players Pack[/vc_column][/vc_row]


3 AL FAISALY
[vc_row][vc_column width="1/2″]
REQUIREMENTS
✔️ Exactly 10 Al Faisaly Players
✔️ Min. Team Rating: 63
✔️ Min. Team Chemistry: 95
✔️ Number of Players in the Squad: 10
[/vc_column][vc_column width="1/2″]
REWARDS
🎴 1 x Small Rare Silver Players Pack[/vc_column][/vc_row]


4 AL FATEH
[vc_row][vc_column width="1/2″]
REQUIREMENTS
✔️ Exactly 10 Al Fateh Players
✔️ Min. Team Rating: 62
✔️ Min. Team Chemistry: 95
✔️ Number of Players in the Squad: 10
[/vc_column][vc_column width="1/2″]
REWARDS
🎴 1 x Gold Pack[/vc_column][/vc_row]


5 AL FAYHA
[vc_row][vc_column width="1/2″]
REQUIREMENTS
✔️ Exactly 11 Al Fayha Players
✔️ Min. Team Rating: 65
✔️ Min. Team Chemistry: 95
✔️ Number of Players in the Squad: 11
[/vc_column][vc_column width="1/2″]
REWARDS
🎴 1 x Gold Pack[/vc_column][/vc_row]


6 AL HILAL
[vc_row][vc_column width="1/2″]
REQUIREMENTS
✔️ Exactly 11 Al Hilal Players
✔️ Min. Team Rating: 70
✔️ Min. Team Chemistry: 95
✔️ Number of Players in the Squad: 11
[/vc_column][vc_column width="1/2″]
REWARDS
🎴 1 x Small Prime Electrum Players Pack[/vc_column][/vc_row]


7 AL ITTIHAD
[vc_row][vc_column width="1/2″]
REQUIREMENTS
✔️ Exactly 11 Al Ittihad Players
✔️ Min. Team Rating: 66
✔️ Min. Team Chemistry: 95
✔️ Number of Players in the Squad: 11
[/vc_column][vc_column width="1/2″]
REWARDS
🎴 1 x Gold Pack[/vc_column][/vc_row]


8 AL NASSR
[vc_row][vc_column width="1/2″]
REQUIREMENTS
✔️ Exactly 11 Al Nassr Players
✔️ Min. Team Rating: 67
✔️ Min. Team Chemistry: 95
✔️ Number of Players in the Squad: 11
[/vc_column][vc_column width="1/2″]
REWARDS
💰 500 coins
🎴 1 x Small Prime Mixed Players Pack[/vc_column][/vc_row]


9 AL RAED
[vc_row][vc_column width="1/2″]
REQUIREMENTS
✔️ Exactly 11 Al Raed Players
✔️ Min. Team Rating: 64
✔️ Min. Team Chemistry: 95
✔️ Number of Players in the Squad: 11
[/vc_column][vc_column width="1/2″]
REWARDS
🎴 1 x Silver Players Premium Pack[/vc_column][/vc_row]


10 AL SHABAB
[vc_row][vc_column width="1/2″]
REQUIREMENTS
✔️ Exactly 11 Al Shabab Players
✔️ Min. Team Rating: 65
✔️ Min. Team Chemistry: 95
✔️ Number of Players in the Squad: 11
[/vc_column][vc_column width="1/2″]
REWARDS
🎴 1 x Jumbo Silver Pack[/vc_column][/vc_row]


11 AL TAAWOUN
[vc_row][vc_column width="1/2″]
REQUIREMENTS
✔️ Exactly 11 Al Taawoun Players
✔️ Min. Team Rating: 63
✔️ Min. Team Chemistry: 95
✔️ Number of Players in the Squad: 11
[/vc_column][vc_column width="1/2″]
REWARDS
🎴 1 x Premium Silver Pack[/vc_column][/vc_row]


12 ETTIFAQ
[vc_row][vc_column width="1/2″]
REQUIREMENTS
✔️ Exactly 11 Ettifaq FC Players
✔️ Min. Team Rating: 62
✔️ Min. Team Chemistry: 95
✔️ Number of Players in the Squad: 11
[/vc_column][vc_column width="1/2″]
REWARDS
🎴 1 x Small Mixed Players Pack[/vc_column][/vc_row]


13 OHOD CLUB
[vc_row][vc_column width="1/2″]
REQUIREMENTS
✔️ Exactly 10 Ohod Club Players
✔️ Min. Team Chemistry: 95
✔️ Number of Players in the Squad: 10
[/vc_column][vc_column width="1/2″]
REWARDS
🎴 1 x Small Mixed Players Pack[/vc_column][/vc_row]


14 QADISIYAH
[vc_row][vc_column width="1/2″]
REQUIREMENTS
✔️ Exactly 11 Al Qadisiyah Players
✔️ Min. Team Rating: 63
✔️ Min. Team Chemistry: 95
✔️ Number of Players in the Squad: 11
[/vc_column][vc_column width="1/2″]
REWARDS
🎴 1 x Jumbo Silver Pack[/vc_column][/vc_row]






[vc_row][vc_column width="1/4″]

[/vc_column][vc_column width="3/4″]
EFL CHAMPIONSHIP
ℹ️ Exchange each club from EFL Championship to earn SBC Liam Moore [Untradeable]
🔢 24 Challenges
🔁 Non-Repeatable
📆 Always available since November 3, 2017
GROUP REWARDS
💰 25,000 coins
🎴 Liam Moore SBC card (untradeable)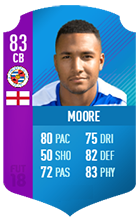 [/vc_column][/vc_row]

1 ASTON VILLA
[vc_row][vc_column width="1/2″]
REQUIREMENTS
✔️ Exactly 11 Aston Villa Players
✔️ Min. Team Rating: 72
✔️ Min. Team Chemistry: 95
✔️ Number of Players in the Squad: 11
[/vc_column][vc_column width="1/2″]
REWARDS
🎴 1 x Rare Gold Pack[/vc_column][/vc_row]


2 BARNSLEY
[vc_row][vc_column width="1/2″]
REQUIREMENTS
✔️ Exactly 11 Barnsley Players
✔️ Min. Team Rating: 65
✔️ Min. Team Chemistry: 95
✔️ Number of Players in the Squad: 11
[/vc_column][vc_column width="1/2″]
REWARDS
🎴 1 x Premium Silver Players Pack[/vc_column][/vc_row]


3 BIRMINGHAM
[vc_row][vc_column width="1/2″]
REQUIREMENTS
✔️ Exactly 11 Birmingham City Players
✔️ Min. Team Rating: 70
✔️ Min. Team Chemistry: 95
✔️ Number of Players in the Squad: 11
[/vc_column][vc_column width="1/2″]
REWARDS
🎴 1 x Jumbo Gold Pack[/vc_column][/vc_row]


4 BOLTON
[vc_row][vc_column width="1/2″]
REQUIREMENTS
✔️ Exactly 11 Bolton Wanderers Players
✔️ Min. Team Rating: 67
✔️ Min. Team Chemistry: 95
✔️ Number of Players in the Squad: 11
[/vc_column][vc_column width="1/2″]
REWARDS
💰 1,000 coins
🎴 1 x Rare Consumables Pack[/vc_column][/vc_row]


5 BRENTFORD
[vc_row][vc_column width="1/2″]
REQUIREMENTS
✔️ Exactly 11 Brentford Players
✔️ Min. Team Rating: 68
✔️ Min. Team Chemistry: 95
✔️ Number of Players in the Squad: 11
[/vc_column][vc_column width="1/2″]
REWARDS
💰 1,000 coins
🎴 1 x Rare Consumables Pack[/vc_column][/vc_row]


6 BRISTOL CITY
[vc_row][vc_column width="1/2″]
REQUIREMENTS
✔️ Exactly 11 Bristol City Players
✔️ Team Rating: 66
✔️ Min. Team Chemistry: 95
✔️ Number of Players in the Squad: 11
[/vc_column][vc_column width="1/2″]
REWARDS
🎴 1 x Gold Pack[/vc_column][/vc_row]


7 BURTON
[vc_row][vc_column width="1/2″]
REQUIREMENTS
✔️ Exactly 11 Burton Albion Players
✔️ Min. Team Rating: 67
✔️ Min. Team Chemistry: 95
✔️ Number of Players in the Squad: 11
[/vc_column][vc_column width="1/2″]
REWARDS
🎴 1 x Premium Gold Pack[/vc_column][/vc_row]


8 CARDIFF
[vc_row][vc_column width="1/2″]
REQUIREMENTS
✔️ Exactly 11 Cardiff City Players
✔️ Min. Team Rating: 69
✔️ Min. Team Chemistry: 95
✔️ Number of Players in the Squad: 11
[/vc_column][vc_column width="1/2″]
REWARDS
💰 500 coins
🎴 1 x Two Rare Gold Players Pack[/vc_column][/vc_row]


9 DERBY
[vc_row][vc_column width="1/2″]
REQUIREMENTS
✔️ Exactly 11 Derby County Players
✔️ Min. Team Rating: 70
✔️ Min. Team Chemistry: 95
✔️ Number of Players in the Squad: 11
[/vc_column][vc_column width="1/2″]
REWARDS
🎴 1 x Jumbo Premium Gold Pack[/vc_column][/vc_row]


10 FULHAM
[vc_row][vc_column width="1/2″]
REQUIREMENTS
✔️ Exactly 11 Fulham Players
✔️ Min. Team Rating: 70
✔️ Min. Team Chemistry: 95
✔️ Number of Players in the Squad: 11
[/vc_column][vc_column width="1/2″]
REWARDS
🎴 1 x Premium Electrum Players Pack[/vc_column][/vc_row]


11 HULL CITY
[vc_row][vc_column width="1/2″]
REQUIREMENTS
✔️ Exactly 11 Hull City Players
✔️ Min. Team Rating: 70
✔️ Min. Team Chemistry: 95
✔️ Number of Players in the Squad: 11
[/vc_column][vc_column width="1/2″]
REWARDS
🎴 1 x Jumbo Gold Pack[/vc_column][/vc_row]


12 IPSWICH
[vc_row][vc_column width="1/2″]
REQUIREMENTS
✔️ Exactly 11 Ipswich Town Players
✔️ Min. Team Rating: 68
✔️ Min. Team Chemistry: 95
✔️ Number of Players in the Squad: 11
[/vc_column][vc_column width="1/2″]
REWARDS
💰 500 coins
🎴 1 x Two Rare Gold Players Pack[/vc_column][/vc_row]


13 LEEDS
[vc_row][vc_column width="1/2″]
REQUIREMENTS
✔️ Exactly 11 Leeds United Players
✔️ Min. Team Rating: 70
✔️ Min. Team Chemistry: 95
✔️ Number of Players in the Squad: 11
[/vc_column][vc_column width="1/2″]
REWARDS
💰 1,000 coins
🎴 1 x Premium Gold Pack[/vc_column][/vc_row]


14 MIDDLESBROUGH
[vc_row][vc_column width="1/2″]
REQUIREMENTS
✔️ Exactly 11 Middlesbrough Players
✔️ Min. Team Rating: 71
✔️ Min. Team Chemistry: 95
✔️ Number of Players in the Squad: 11
[/vc_column][vc_column width="1/2″]
REWARDS
🎴 1 x Jumbo Premium Gold Pack[/vc_column][/vc_row]


15 MILLWALL
[vc_row][vc_column width="1/2″]
REQUIREMENTS
✔️ Exactly 11 Millwall Players
✔️ Min. Team Rating: 65
✔️ Min. Team Chemistry: 95
✔️ Number of Players in the Squad: 11
[/vc_column][vc_column width="1/2″]
REWARDS
🎴 1 x Jumbo Premium Silver Pack[/vc_column][/vc_row]


16 NOTTINGHAM FOREST
[vc_row][vc_column width="1/2″]
REQUIREMENTS
✔️ Exactly 11 Nottingham Forest Players
✔️ Min. Team Rating: 68
✔️ Min. Team Chemistry: 95
✔️ Number of Players in the Squad: 11
[/vc_column][vc_column width="1/2″]
REWARDS
🎴 1 x Premium Gold Pack[/vc_column][/vc_row]


17 NORWICH
[vc_row][vc_column width="1/2″]
REQUIREMENTS
✔️ Exactly 11 Norwich City Players
✔️ Min. Team Rating: 70
✔️ Min. Team Chemistry: 95
✔️ Number of Players in the Squad: 11
[/vc_column][vc_column width="1/2″]
REWARDS
💰 500 coins
🎴 1 x Two Rare Gold Players Pack[/vc_column][/vc_row]


18 PRESTON
[vc_row][vc_column width="1/2″]
REQUIREMENTS
✔️ Exactly 11 Preston North End Players
✔️ Min. Team Rating: 67
✔️ Min. Team Chemistry: 95
✔️ Number of Players in the Squad: 11
[/vc_column][vc_column width="1/2″]
REWARDS
💰 1,000 coins[/vc_column][/vc_row]


19 QPR
[vc_row][vc_column width="1/2″]
REQUIREMENTS
✔️ Exactly 11 Queens Park Rangers Players
✔️ Min. Team Rating: 68
✔️ Min. Team Chemistry: 95
✔️ Number of Players in the Squad: 11
[/vc_column][vc_column width="1/2″]
REWARDS
🎴 1 x Jumbo Gold Pack[/vc_column][/vc_row]


20 READING
[vc_row][vc_column width="1/2″]
REQUIREMENTS
✔️ Exactly 11 Reading Players
✔️ Min. Team Rating: 70
✔️ Min. Team Chemistry: 95
✔️ Number of Players in the Squad: 11
[/vc_column][vc_column width="1/2″]
REWARDS
🎴 1 x Electrum Players Pack[/vc_column][/vc_row]


21 SHEFFIELD UNITED
[vc_row][vc_column width="1/2″]
REQUIREMENTS
✔️ Exactly 11 Sheffield United Players
✔️ Min. Team Rating: 66
✔️ Min. Team Chemistry: 95
✔️ Number of Players in the Squad: 11
[/vc_column][vc_column width="1/2″]
REWARDS
🎴 1 x Premium Gold Pack[/vc_column][/vc_row]


22 SHEFFIELD WEDNESDAY
[vc_row][vc_column width="1/2″]
REQUIREMENTS
✔️ Exactly 11 Sheffield Wednesday Players
✔️ Min. Team Rating: 71
✔️ Min. Team Chemistry: 95
✔️ Number of Players in the Squad: 11
[/vc_column][vc_column width="1/2″]
REWARDS
🎴 1 x Premium Electrum Players Pack[/vc_column][/vc_row]


23 SUNDERLAND
[vc_row][vc_column width="1/2″]
REQUIREMENTS
✔️ Exactly 11 Sunderland Players
✔️ Min. Team Rating: 70
✔️ Min. Team Chemistry: 95
✔️ Number of Players in the Squad: 11
[/vc_column][vc_column width="1/2″]
REWARDS
🎴 1 x Rare Gold Pack[/vc_column][/vc_row]


24 WOLVES
[vc_row][vc_column width="1/2″]
REQUIREMENTS
✔️ Exactly 11 Wolverhampton Wanderers Players
✔️ Min. Team Rating: 70
✔️ Min. Team Chemistry: 95
✔️ Number of Players in the Squad: 11
[/vc_column][vc_column width="1/2″]
REWARDS
🎴 1 x Premium Electrum Players Pack[/vc_column][/vc_row]





[vc_row][vc_column width="1/4″]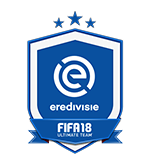 [/vc_column][vc_column width="3/4″]
EREDIVISIE
ℹ️ Exchange each club from Eredivisie to earn SBC Amin Younes [Untradeable]
🔢 18 Challenges
🔁 Non-Repeatable
📆 Always available since November 3, 2017
GROUP REWARDS
💰 22,500 coins
🎴 Amin Younes SBC card (untradeable)
[/vc_column][/vc_row]

1 ADO
[vc_row][vc_column width="1/2″]
REQUIREMENTS
✔️ Exactly 11 ADO Den Haag Players
✔️ Min. Team Rating: 67
✔️ Min. Team Chemistry: 95
✔️ Number of Players in the Squad: 11
[/vc_column][vc_column width="1/2″]
REWARDS
🎴 1 x Gold Pack[/vc_column][/vc_row]


2 AJAX
[vc_row][vc_column width="1/2″]
REQUIREMENTS
✔️ Exactly 11 Ajax Players
✔️ Min. Team Rating: 74
✔️ Min. Team Chemistry: 95
✔️ Number of Players in the Squad: 11
[/vc_column][vc_column width="1/2″]
REWARDS
🎴 1 x Premium Gold Players Pack[/vc_column][/vc_row]


3 AZ
[vc_row][vc_column width="1/2″]
REQUIREMENTS
✔️ Exactly 11 AZ Players
✔️ Min. Team Rating: 70
✔️ Min. Team Chemistry: 95
✔️ Number of Players in the Squad: 11
[/vc_column][vc_column width="1/2″]
REWARDS
🎴 1 x Electrum Players Pack[/vc_column][/vc_row]


4 EXCELSIOR
[vc_row][vc_column width="1/2″]
REQUIREMENTS
✔️ Exactly 11 Excelsior Players
✔️ Min. Team Rating: 66
✔️ Min. Team Chemistry: 95
✔️ Number of Players in the Squad: 11
[/vc_column][vc_column width="1/2″]
REWARDS
💰 500 coins
🎴 1 x Two Rare Gold Players Pack[/vc_column][/vc_row]


5 FEYENOORD
[vc_row][vc_column width="1/2″]
REQUIREMENTS
✔️ Exactly 11 Feyenoord Players
✔️ Min. Team Rating: 74
✔️ Min. Team Chemistry: 95
✔️ Number of Players in the Squad: 11
[/vc_column][vc_column width="1/2″]
REWARDS
🎴 1 x Jumbo Premium Gold Pack[/vc_column][/vc_row]


6 GRONINGEN
[vc_row][vc_column width="1/2″]
REQUIREMENTS
✔️ Exactly 11 FC Groningen Players
✔️ Min. Team Rating: 69
✔️ Min. Team Chemistry: 95
✔️ Number of Players in the Squad: 11
[/vc_column][vc_column width="1/2″]
REWARDS
💰 1,000 coins
🎴 1 x Jumbo Gold Pack[/vc_column][/vc_row]


7 HEERENVEEN
[vc_row][vc_column width="1/2″]
REQUIREMENTS
✔️ 11 SC Heerenveen Players
✔️ Min. Team Rating: 70
✔️ Min. Team Chemistry: 95
✔️ Number of Players in the Squad: 11
[/vc_column][vc_column width="1/2″]
REWARDS
🎴 1 x Electrum Players Pack[/vc_column][/vc_row]


8 HERACLES
[vc_row][vc_column width="1/2″]
REQUIREMENTS
✔️ Exactly 11 Heracles Almelo Players
✔️ Min. Team Rating: 67
✔️ Min. Team Chemistry: 95
✔️ Number of Players in the Squad: 11
[/vc_column][vc_column width="1/2″]
REWARDS
🎴 1 x Hunter card[/vc_column][/vc_row]


9 NAC BREDA
[vc_row][vc_column width="1/2″]
REQUIREMENTS
✔️ Exactly 11 NAC Breda Players
✔️ Min. Team Rating: 65
✔️ Min. Team Chemistry: 95
✔️ Number of Players in the Squad: 11
[/vc_column][vc_column width="1/2″]
REWARDS
🎴 1 x Jumbo Premium Silver Pack[/vc_column][/vc_row]


10 PEC ZWOLLE
[vc_row][vc_column width="1/2″]
REQUIREMENTS
✔️ Exactly 11 PEC Zwolle Players
✔️ Min. Team Rating: 67
✔️ Min. Team Chemistry: 95
✔️ Number of Players in the Squad: 11
[/vc_column][vc_column width="1/2″]
REWARDS
💰 500 coins
🎴 1 x Two Rare Gold Players Pack[/vc_column][/vc_row]


11 PSV
[vc_row][vc_column width="1/2″]
REQUIREMENTS
✔️ Exactly 11 PSV Players
✔️ Min. Team Rating: 73
✔️ Min. Team Chemistry: 95
✔️ Number of Players in the Squad: 11
[/vc_column][vc_column width="1/2″]
REWARDS
🎴 1 x Jumbo Premium Gold Pack[/vc_column][/vc_row]


12 RODA JC
[vc_row][vc_column width="1/2″]
REQUIREMENTS
✔️ Exactly 11 Roda JC Kerkrade Players
✔️ Min. Team Rating: 66
✔️ Min. Team Chemistry: 95
✔️ Number of Players in the Squad: 11
[/vc_column][vc_column width="1/2″]
REWARDS
💰 500 coins
🎴 1 x Two Rare Gold Players Pack[/vc_column][/vc_row]


13 SPARTA
[vc_row][vc_column width="1/2″]
REQUIREMENTS
✔️ Exactly 11 Sparta Rotterdam Players
✔️ Min. Team Rating: 65
✔️ Min. Team Chemistry: 95
✔️ Number of Players in the Squad: 11
[/vc_column][vc_column width="1/2″]
REWARDS
💰 1,000 coins
🎴 1 x Rare Consumables Pack[/vc_column][/vc_row]


14 TWENTE
[vc_row][vc_column width="1/2″]
REQUIREMENTS
✔️ Exactly 11 FC Twente Players
✔️ Min. Team Rating: 68
✔️ Min. Team Chemistry: 95
✔️ Number of Players in the Squad: 11
[/vc_column][vc_column width="1/2″]
REWARDS
🎴 1 x Gold Pack[/vc_column][/vc_row]


15 UTRECHT
[vc_row][vc_column width="1/2″]
REQUIREMENTS
✔️ Exactly 11 FC Utrecht Players
✔️ Min. Team Rating: 70
✔️ Min. Team Chemistry: 95
✔️ Number of Players in the Squad: 11
[/vc_column][vc_column width="1/2″]
REWARDS
🎴 1 x Jumbo Gold Pack[/vc_column][/vc_row]


16 VITESSE
[vc_row][vc_column width="1/2″]
REQUIREMENTS
✔️ Exactly 11 Vitesse Players
✔️ Min. Team Rating: 69
✔️ Min. Team Chemistry: 95
✔️ Number of Players in the Squad: 11
[/vc_column][vc_column width="1/2″]
REWARDS
🎴 1 x Gold Pack[/vc_column][/vc_row]


17 VVV-VENLO
[vc_row][vc_column width="1/2″]
REQUIREMENTS
✔️ Exactly 11 VVV-Venlo Players
✔️ Min. Team Rating: 65
✔️ Min. Team Chemistry: 95
✔️ Number of Players in the Squad: 11
[/vc_column][vc_column width="1/2″]
REWARDS
💰 1,000 coins[/vc_column][/vc_row]


18 WILLEM II
[vc_row][vc_column width="1/2″]
REQUIREMENTS
✔️ Exactly 11 Willem II Players
✔️ Min. Team Rating: 66
✔️ Min. Team Chemistry: 95
✔️ Number of Players in the Squad: 11
[/vc_column][vc_column width="1/2″]
REWARDS
🎴 1 x Jumbo Premium Silver Pack[/vc_column][/vc_row]





[vc_row][vc_column width="1/4″]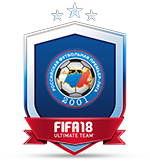 [/vc_column][vc_column width="3/4″]
RUSSIAN LEAGUE
ℹ️ Exchange each club from the Russian League to earn SBC Quincy Promes (Untradeable)
🔢 16 Challenges
🔁 Non-Repeatable
📆 Always available since October 13, 2017
GROUP REWARDS
💰 22,500 coins
🎴 Quincy Promes SBC card (untradeable)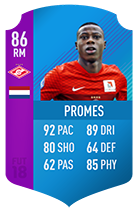 [/vc_column][/vc_row]

1 AKHMAT
[vc_row][vc_column width="1/2″]
REQUIREMENTS
✔️ Exactly 11 Terek Grozny Players
✔️ Min. Team Rating: 69
✔️ Min. Team Chemistry: 95
✔️ Number of Players in the Squad: 11
[/vc_column][vc_column width="1/2″]
REWARDS
💰 1,000 coins
🎴 1 x Premium Gold Pack[/vc_column][/vc_row]


2 AMKAR
[vc_row][vc_column width="1/2″]
REQUIREMENTS
✔️ Exactly 11 Amkar Perm Players
✔️ Min. Team Rating: 66
✔️ Min. Team Chemistry: 95
✔️ Number of Players in the Squad: 11
[/vc_column][vc_column width="1/2″]
REWARDS
🎴 1 x Premium Gold Pack[/vc_column][/vc_row]


3 ANZHI
[vc_row][vc_column width="1/2″]
REQUIREMENTS
✔️ Exactly 11 FC Anzhi Makhachkala Players
✔️ Min. Team Rating: 67
✔️ Min. Team Chemistry: 95
✔️ Number of Players in the Squad: 11
[/vc_column][vc_column width="1/2″]
REWARDS
🎴 1 x Gold Pack[/vc_column][/vc_row]


4 CSKA
[vc_row][vc_column width="1/2″]
REQUIREMENTS
✔️ Exactly 10 CSKA Moscow Players
✔️ Min. Team Rating: 73
✔️ Min. Team Chemistry: 95
✔️ Number of Players in the Squad: 10
[/vc_column][vc_column width="1/2″]
REWARDS
🎴 1 x Jumbo Premium Gold Pack[/vc_column][/vc_row]


5 DINAMO
[vc_row][vc_column width="1/2″]
REQUIREMENTS
✔️ Exactly 11 Dinamo Moscow Players
✔️ Min. Team Rating: 69
✔️ Min. Team Chemistry: 95
✔️ Number of Players in the Squad: 11
[/vc_column][vc_column width="1/2″]
REWARDS
🎴 1 x Gold Pack[/vc_column][/vc_row]


6 FC ROSTOV
[vc_row][vc_column width="1/2″]
REQUIREMENTS
✔️ Exactly 11 FC Rostov Players
✔️ Min. Team Rating: 68
✔️ Min. Team Chemistry: 95
✔️ Number of Players in the Squad: 11
[/vc_column][vc_column width="1/2″]
REWARDS
🎴 1 x Hunter card[/vc_column][/vc_row]


7 KHABAROVSK
[vc_row][vc_column width="1/2″]
REQUIREMENTS
✔️ Exactly 11 FC SKA-Khabarovsk Players
✔️ Min. Team Rating: 65
✔️ Min. Team Chemistry: 95
✔️ Number of Players in the Squad: 11
[/vc_column][vc_column width="1/2″]
REWARDS
🎴 1 x Rare Silver Pack[/vc_column][/vc_row]


8 KRASNODAR
[vc_row][vc_column width="1/2″]
REQUIREMENTS
✔️ Exactly 11 FC Krasnodar Players
✔️ Min. Team Rating: 73
✔️ Min. Team Chemistry: 95
✔️ Number of Players in the Squad: 11
[/vc_column][vc_column width="1/2″]
REWARDS
🎴 1 x Rare Gold Pack[/vc_column][/vc_row]


9 LOKOMOTIV
[vc_row][vc_column width="1/2″]
REQUIREMENTS
✔️ Exactly 11 Lokomotiv Moscow Players
✔️ Min. Team Rating: 73
✔️ Min. Team Chemistry: 95
✔️ Number of Players in the Squad: 11
[/vc_column][vc_column width="1/2″]
REWARDS
🎴 1 x Premium Electrum Players Pack[/vc_column][/vc_row]


10 R. KAZAN
[vc_row][vc_column width="1/2″]
REQUIREMENTS
✔️ Exactly 11 Rubin Kazan Players
✔️ Min. Team Rating: 72
✔️ Min. Team Chemistry: 95
✔️ Number of Players in the Squad: 11
[/vc_column][vc_column width="1/2″]
REWARDS
🎴 1 x Rare Gold Pack[/vc_column][/vc_row]


11 SPARTAK
[vc_row][vc_column width="1/2″]
REQUIREMENTS
✔️ Exactly 11 Spartak Moscow Players
✔️ Min. Team Rating: 74
✔️ Min. Team Chemistry: 95
✔️ Number of Players in the Squad: 11
[/vc_column][vc_column width="1/2″]
REWARDS
🎴 1 x Premium Electrum Players Pack[/vc_column][/vc_row]


12 TOSNO
[vc_row][vc_column width="1/2″]
REQUIREMENTS
✔️ Exactly 11 FC Tosno Players
✔️ Min. Team Rating: 66
✔️ Min. Team Chemistry: 95
✔️ Number of Players in the Squad: 11
[/vc_column][vc_column width="1/2″]
REWARDS
💰 500 coins
🎴 1 x Two Rare Gold Players Pack[/vc_column][/vc_row]


13 TULA
[vc_row][vc_column width="1/2″]
REQUIREMENTS
✔️ Exactly 11 FC Arsenal Tula Players
✔️ Min. Team Rating: 66
✔️ Min. Team Chemistry: 95
✔️ Number of Players in the Squad: 11
[/vc_column][vc_column width="1/2″]
REWARDS
🎴 1 x Premium Gold Pack[/vc_column][/vc_row]


14 UFA
[vc_row][vc_column width="1/2″]
REQUIREMENTS
✔️ Exactly 11 FC Ufa Players
✔️ Min. Team Rating: 68
✔️ Min. Team Chemistry: 95
✔️ Number of Players in the Squad: 11
[/vc_column][vc_column width="1/2″]
REWARDS
🎴 1 x Gold Pack[/vc_column][/vc_row]


15 URAL
[vc_row][vc_column width="1/2″]
REQUIREMENTS
✔️ Exactly 11 FC Ural Players
✔️ Min. Team Rating: 66
✔️ Min. Team Chemistry: 95
✔️ Number of Players in the Squad: 11
[/vc_column][vc_column width="1/2″]
REWARDS
💰 1,000 coins
🎴 1 x Premium Silver Players Pack[/vc_column][/vc_row]


16 ZENIT
[vc_row][vc_column width="1/2″]
REQUIREMENTS
✔️ Exactly 11 Zenit St. Petersburg Players
✔️ Min. Team Rating: 75
✔️ Min. Team Chemistry: 95
✔️ Number of Players in the Squad: 11
[/vc_column][vc_column width="1/2″]
REWARDS
🎴 1 x Premium Gold Players Pack[/vc_column][/vc_row]






[vc_row][vc_column width="1/4″]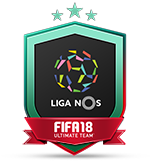 [/vc_column][vc_column width="3/4″]
LIGA NOS
ℹ️ Exchange each club from Liga NOS to earn SBC Iker Casillas (Untradeable)
🔢 18 Challenges
🔁 Non-Repeatable
📆 Always available since October 13, 2017
GROUP REWARDS
💰 25,000 coins
🎴 Iker Casillas SBC card (untradeable)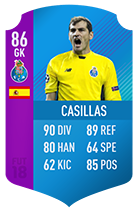 [/vc_column][/vc_row]

1 BELENENSES
[vc_row][vc_column width="1/2″]
REQUIREMENTS
✔️ Exactly 11 CF Os Belenenses Players
✔️ Min. Team Rating: 70
✔️ Min. Team Chemistry: 95
✔️ Number of Players in the Squad: 11
[/vc_column][vc_column width="1/2″]
REWARDS
🎴 1 x Electrum Players Pack[/vc_column][/vc_row]


2 BOAVISTA
[vc_row][vc_column width="1/2″]
REQUIREMENTS
✔️ Exactly 11 Boavista FC Players
✔️ Min. Team Rating: 69
✔️ Min. Team Chemistry: 95
✔️ Number of Players in the Squad: 11
[/vc_column][vc_column width="1/2″]
REWARDS
🎴 1 x Premium Silver Players Pack[/vc_column][/vc_row]


3 CHAVES
[vc_row][vc_column width="1/2″]
REQUIREMENTS
✔️ Exactly 11 Chaves Players
✔️ Min. Team Rating: 70
✔️ Min. Team Chemistry: 95
✔️ Number of Players in the Squad: 11
[/vc_column][vc_column width="1/2″]
REWARDS
🎴 1 x Premium Electrum Players Pack[/vc_column][/vc_row]


4 ESTORIL PRAIA
[vc_row][vc_column width="1/2″]
REQUIREMENTS
✔️ Exactly 11 Estoril Praia Players
✔️ Min. Team Rating: 68
✔️ Min. Team Chemistry: 95
✔️ Number of Players in the Squad: 11
[/vc_column][vc_column width="1/2″]
REWARDS
🎴 1 x Premium Gold Pack[/vc_column][/vc_row]


5 FC PORTO
[vc_row][vc_column width="1/2″]
REQUIREMENTS
✔️ Exactly 11 FC Porto Players
✔️ Min. Team Rating: 78
✔️ Min. Team Chemistry: 95
✔️ Number of Players in the Squad: 11
[/vc_column][vc_column width="1/2″]
REWARDS
🎴 1 x Prime Gold Players Pack[/vc_column][/vc_row]


6 FEIRENSE
[vc_row][vc_column width="1/2″]
REQUIREMENTS
✔️ Exactly 11 F. Santa Maria da Feira Players
✔️ Min. Team Rating: 68
✔️ Min. Team Chemistry: 95
✔️ Number of Players in the Squad: 11
[/vc_column][vc_column width="1/2″]
REWARDS
💰 1,000 coins
🎴 1 x Rare Consumables Pack[/vc_column][/vc_row]


7 MARÍTIMO
[vc_row][vc_column width="1/2″]
REQUIREMENTS
✔️ Exactly 11 CS Marítimo Players
✔️ Min. Team Rating: 70
✔️ Min. Team Chemistry: 95
✔️ Number of Players in the Squad: 11
[/vc_column][vc_column width="1/2″]
REWARDS
🎴 1 x Rare Gold Pack[/vc_column][/vc_row]


8 MOREIRENSE
[vc_row][vc_column width="1/2″]
REQUIREMENTS
✔️ Exactly 11 Moreirense FC Players
✔️ Min. Team Rating: 68
✔️ Min. Team Chemistry: 95
✔️ Number of Players in the Squad: 11
[/vc_column][vc_column width="1/2″]
REWARDS
🎴 1 x Premium Gold Pack[/vc_column][/vc_row]


9 PAÇOS FERREIRA
[vc_row][vc_column width="1/2″]
REQUIREMENTS
✔️ Exactly 11 FC Paços de Ferreira Players
✔️ Min. Team Rating: 69
✔️ Min. Team Chemistry: 95
✔️ Number of Players in the Squad: 11
[/vc_column][vc_column width="1/2″]
REWARDS
🎴 1 x Premium Gold Pack[/vc_column][/vc_row]


10 PORTIMÃO
[vc_row][vc_column width="1/2″]
REQUIREMENTS
✔️ Exactly 11 Portimão Players
✔️ Min. Team Rating: 67
✔️ Min. Team Chemistry: 95
✔️ Number of Players in the Squad: 11
[/vc_column][vc_column width="1/2″]
REWARDS
🎴 1 x Gold Pack[/vc_column][/vc_row]


11 RIO AVE
[vc_row][vc_column width="1/2″]
REQUIREMENTS
✔️ Exactly 11 Rio Ave FC Players
✔️ Min. Team Rating: 70
✔️ Min. Team Chemistry: 95
✔️ Number of Players in the Squad: 11
[/vc_column][vc_column width="1/2″]
REWARDS
💰 500 coins
🎴 1 x Two Rare Gold Players Pack[/vc_column][/vc_row]


12 SC BRAGA
[vc_row][vc_column width="1/2″]
REQUIREMENTS
✔️ Exactly 11 SC Braga Players
✔️ Min. Team Rating: 74
✔️ Min. Team Chemistry: 95
✔️ Number of Players in the Squad: 11
[/vc_column][vc_column width="1/2″]
REWARDS
💰 1,000 coins
🎴 1 x Jumbo Premium Gold Pack[/vc_column][/vc_row]


13 SL BENFICA
[vc_row][vc_column width="1/2″]
REQUIREMENTS
✔️ Exactly 11 SL Benfica Players
✔️ Min. Team Rating: 77
✔️ Min. Team Chemistry: 95
✔️ Number of Players in the Squad: 11
[/vc_column][vc_column width="1/2″]
REWARDS
🎴 1 x Premium Gold Players Pack[/vc_column][/vc_row]


14 SPORTING CP
[vc_row][vc_column width="1/2″]
REQUIREMENTS
✔️ Exactly 11 Sporting CP Players
✔️ Min. Team Rating: 78
✔️ Min. Team Chemistry: 95
✔️ Number of Players in the Squad: 11
[/vc_column][vc_column width="1/2″]
REWARDS
🎴 1 x Prime Gold Players Pack[/vc_column][/vc_row]


15 TONDELA
[vc_row][vc_column width="1/2″]
REQUIREMENTS
✔️ Exactly 10 Tondela Players
✔️ Min. Team Rating: 67
✔️ Min. Team Chemistry: 95
✔️ Number of Players in the Squad: 10
[/vc_column][vc_column width="1/2″]
REWARDS
🎴 1 x Gold Pack[/vc_column][/vc_row]


16 VILA DAS AVES
[vc_row][vc_column width="1/2″]
REQUIREMENTS
✔️ Exactly 11 Vila das Aves Players
✔️ Min. Team Rating: 71
✔️ Min. Team Chemistry: 95
✔️ Number of Players in the Squad: 11
[/vc_column][vc_column width="1/2″]
REWARDS
🎴 1 x Gold Pack[/vc_column][/vc_row]


17 V. GUIMARÃES
[vc_row][vc_column width="1/2″]
REQUIREMENTS
✔️ Exactly 11 Vitória Guimarães Players
✔️ Min. Team Rating: 72
✔️ Min. Team Chemistry: 95
✔️ Number of Players in the Squad: 11
[/vc_column][vc_column width="1/2″]
REWARDS
🎴 1 x Premium Electrum Players Pack[/vc_column][/vc_row]


18 V. SETÚBAL
[vc_row][vc_column width="1/2″]
REQUIREMENTS
✔️ Exactly 11 Vitória Setúbal Players
✔️ Min. Team Rating: 70
✔️ Min. Team Chemistry: 95
✔️ Number of Players in the Squad: 11
[/vc_column][vc_column width="1/2″]
REWARDS
🎴 1 x Gold Pack[/vc_column][/vc_row]





[vc_row][vc_column width="1/4″]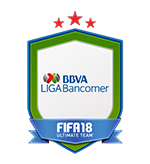 [/vc_column][vc_column width="3/4″]
LIGA BANCOMER MX
ℹ️ Exchange each club from Liga Bancomer MX to earn SBC André-Pierre Gignac (Untradeable)
🔢 18 Challenges
🔁 Non-Repeatable
📆 Always available since September 21, 2017
GROUP REWARDS
💰 20,000 coins
🎴 André-Pierre Gignac SBC card (untradeable)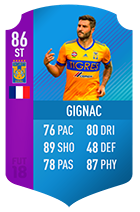 [/vc_column][/vc_row]

1 AMÉRICA
[vc_row][vc_column width="1/2″]
REQUIREMENTS
✔️ Exactly 11 Club América Players
✔️ Min. Team Rating: 71
✔️ Min. Team Chemistry: 95
✔️ Number of Players in the Squad: 11
[/vc_column][vc_column width="1/2″]
REWARDS
🎴 1 x Jumbo Premium Gold Pack[/vc_column][/vc_row]


2 ATLAS
[vc_row][vc_column width="1/2″]
REQUIREMENTS
✔️ Exactly 11 Club Atlas Players
✔️ Min. Team Rating: 69
✔️ Min. Team Chemistry: 95
✔️ Number of Players in the Squad: 11
[/vc_column][vc_column width="1/2″]
REWARDS
🎴 1 x Gold Pack[/vc_column][/vc_row]


3 CRUZ AZUL
[vc_row][vc_column width="1/2″]
REQUIREMENTS
✔️ Exactly 11 Cruz Azul Players
✔️ Min. Team Rating: 71
✔️ Min. Team Chemistry: 95
✔️ Number of Players in the Squad: 11
[/vc_column][vc_column width="1/2″]
REWARDS
🎴 1 x Rare Gold Pack[/vc_column][/vc_row]


4 GUADALAJARA
[vc_row][vc_column width="1/2″]
REQUIREMENTS
✔️ Exactly 11 Guadalajara Players
✔️ Min. Team Rating: 71
✔️ Min. Team Chemistry: 95
✔️ Number of Players in the Squad: 11
[/vc_column][vc_column width="1/2″]
REWARDS
🎴 1 x Jumbo Premium Gold Pack[/vc_column][/vc_row]


5 LEÓN
[vc_row][vc_column width="1/2″]
REQUIREMENTS
✔️ Exactly 11 Club León Players
✔️ Min. Team Rating: 71
✔️ Min. Team Chemistry: 95
✔️ Number of Players in the Squad: 11
[/vc_column][vc_column width="1/2″]
REWARDS
🎴 1 x Premium Electrum Players Pack[/vc_column][/vc_row]


6 LOBOS
[vc_row][vc_column width="1/2″]
REQUIREMENTS
✔️ Exactly 11 Lobos B.U.A.P. Players
✔️ Min. Team Rating: 66
✔️ Min. Team Chemistry: 95
✔️ Number of Players in the Squad: 11
[/vc_column][vc_column width="1/2″]
REWARDS
🎴 1 x Premium Gold Pack[/vc_column][/vc_row]


7 MONARCAS
[vc_row][vc_column width="1/2″]
REQUIREMENTS
✔️ Exactly 11 Monarcas Morelia Players
✔️ Min. Team Rating: 70
✔️ Min. Team Chemistry: 95
✔️ Number of Players in the Squad: 11
[/vc_column][vc_column width="1/2″]
REWARDS
🎴 1 x Rare Gold Pack[/vc_column][/vc_row]


8 MONTERREY
[vc_row][vc_column width="1/2″]
REQUIREMENTS
✔️ Exactly 10 Monterrey Players
✔️ Min. Team Rating: 73
✔️ Min. Team Chemistry: 95
✔️ Number of Players in the Squad: 10
[/vc_column][vc_column width="1/2″]
REWARDS
🎴 1 x Prime Electrum Players Pack[/vc_column][/vc_row]


9 NECAXA
[vc_row][vc_column width="1/2″]
REQUIREMENTS
✔️ Exactly 11 Pachuca Players
✔️ Min. Team Rating: 71
✔️ Min. Team Chemistry: 95
✔️ Number of Players in the Squad: 11
[/vc_column][vc_column width="1/2″]
REWARDS
💰 1,000 coins
🎴 1 x Premium Silver Players Pack[/vc_column][/vc_row]


10 PACHUCA
[vc_row][vc_column width="1/2″]
REQUIREMENTS
✔️ Exactly 11 Pachuca Players
✔️ Min. Team Rating: 71
✔️ Min. Team Chemistry: 95
✔️ Number of Players in the Squad: 11
[/vc_column][vc_column width="1/2″]
REWARDS
🎴 1 x Premium Electrum Players Pack[/vc_column][/vc_row]


11 PUEBLA
[vc_row][vc_column width="1/2″]
REQUIREMENTS
✔️ Exactly 11 Puebla Players
✔️ Min. Team Rating: 67
✔️ Min. Team Chemistry: 95
✔️ Number of Players in the Squad: 11
[/vc_column][vc_column width="1/2″]
REWARDS
💰 1,000 coins[/vc_column][/vc_row]


12 QUERÉTARO
[vc_row][vc_column width="1/2″]
REQUIREMENTS
✔️ Exactly 11 Querétaro Players
✔️ Min. Team Rating: 69
✔️ Min. Team Chemistry: 95
✔️ Number of Players in the Squad: 11
[/vc_column][vc_column width="1/2″]
REWARDS
💰 1,000 coins
🎴 1 x Premium Gold Pack[/vc_column][/vc_row]


13 SANTOS
[vc_row][vc_column width="1/2″]
REQUIREMENTS
✔️ Exactly 11 Santos Laguna Players
✔️ Min. Team Rating: 70
✔️ Min. Team Chemistry: 95
✔️ Number of Players in the Squad: 11
[/vc_column][vc_column width="1/2″]
REWARDS
🎴 1 x Premium Electrum Players Pack[/vc_column][/vc_row]


14 TIGRES
[vc_row][vc_column width="1/2″]
REQUIREMENTS
✔️ Exactly 11 Tigres U.A.N.L. Players
✔️ Min. Team Rating: 74
✔️ Min. Team Chemistry: 95
✔️ Number of Players in the Squad: 11
[/vc_column][vc_column width="1/2″]
REWARDS
🎴 1 x Premium Gold Players Pack[/vc_column][/vc_row]


15 TIJUANA
[vc_row][vc_column width="1/2″]
REQUIREMENTS
✔️ Exactly 11 Club Tijuana Players
✔️ Min. Team Rating: 70
✔️ Min. Team Chemistry: 95
✔️ Number of Players in the Squad: 11
[/vc_column][vc_column width="1/2″]
REWARDS
💰 1,000 coins[/vc_column][/vc_row]


16 TOLUCA
[vc_row][vc_column width="1/2″]
REQUIREMENTS
✔️ Exactly 11 Deportivo Toluca Players
✔️ Min. Team Rating: 70
✔️ Min. Team Chemistry: 95
✔️ Number of Players in the Squad: 11
[/vc_column][vc_column width="1/2″]
REWARDS
🎴 1 x Rare Gold Pack[/vc_column][/vc_row]


17 U.N.A.M.
[vc_row][vc_column width="1/2″]
REQUIREMENTS
✔️ Exactly 11 U.N.A.M. Players
✔️ Min. Team Rating: 70
✔️ Min. Team Chemistry: 95
✔️ Number of Players in the Squad: 11
[/vc_column][vc_column width="1/2″]
REWARDS
💰 750 coins
🎴 1 x Premium Gold Pack[/vc_column][/vc_row]


18 VERACRUZ
[vc_row][vc_column width="1/2″]
REQUIREMENTS
✔️ Exactly 11 Tiburones Rojos de Veracruz Players
✔️ Min. Team Rating: 68
✔️ Min. Team Chemistry: 95
✔️ Number of Players in the Squad: 11
[/vc_column][vc_column width="1/2″]
REWARDS
🎴 1 x Gold Pack[/vc_column][/vc_row]





[vc_row][vc_column width="1/4″]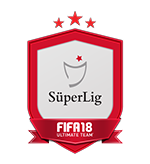 [/vc_column][vc_column width="3/4″]
SÜPER LIG GROUP
ℹ️ Exchange each club from Süper Lig to earn SBC Ricardo Quaresma (Untradeable)
🔢 18 Challenges
🔁 Non-Repeatable
📆 Always available since September 21, 2017
GROUP REWARDS
💰 25,000 coins
🎴 Ricardo Quaresma SBC card (untradeable)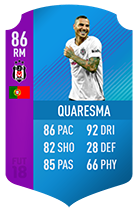 [/vc_column][/vc_row]

1 AKHISARSPOR
[vc_row][vc_column width="1/2″]
REQUIREMENTS
✔️ Exactly 11 Akhisar Belediyespor Players
✔️ Min. Team Rating: 69
✔️ Min. Team Chemistry: 95
✔️ Number of Players in the Squad: 11
[/vc_column][vc_column width="1/2″]
REWARDS
🎴 1 x Gold Pack[/vc_column][/vc_row]


2 ALANYASPOR
[vc_row][vc_column width="1/2″]
REQUIREMENTS
✔️ Exactly 11 Alanyaspor Players
✔️ Min. Team Rating: 68
✔️ Min. Team Chemistry: 95
✔️ Number of Players in the Squad: 11
[/vc_column][vc_column width="1/2″]
REWARDS
💰 1,000 coins
🎴 1 x Premium Silver Players Pack[/vc_column][/vc_row]


3 ANTALYASPOR
[vc_row][vc_column width="1/2″]
REQUIREMENTS
✔️ Exactly 11 Antalyaspor Players
✔️ Min. Team Rating: 71
✔️ Min. Team Chemistry: 95
✔️ Number of Players in the Squad: 11
[/vc_column][vc_column width="1/2″]
REWARDS
🎴 1 x Rare Gold Pack[/vc_column][/vc_row]


4 BAŞAKŞEHIR
[vc_row][vc_column width="1/2″]
REQUIREMENTS
✔️ Exactly 11 Medipol Başakşehir FK Players
✔️ Min. Team Rating: 74
✔️ Min. Team Chemistry: 95
✔️ Number of Players in the Squad: 11
[/vc_column][vc_column width="1/2″]
REWARDS
🎴 1 x Premium Electrum Players Pack[/vc_column][/vc_row]


5 BEŞIKTAŞ
[vc_row][vc_column width="1/2″]
REQUIREMENTS
✔️ Exactly 11 Beşiktaş JK Players
✔️ Min. Team Rating: 77
✔️ Min. Team Chemistry: 95
✔️ Number of Players in the Squad: 11
[/vc_column][vc_column width="1/2″]
REWARDS
🎴 1 x Premium Gold Players Pack[/vc_column][/vc_row]


6 BURSASPOR
[vc_row][vc_column width="1/2″]
REQUIREMENTS
✔️ Exactly 11 Bursaspor Players
✔️ Min. Team Rating: 71
✔️ Min. Team Chemistry: 95
✔️ Number of Players in the Squad: 11
[/vc_column][vc_column width="1/2″]
REWARDS
🎴 1 x Electrum Players Pack[/vc_column][/vc_row]


7 FENERBAHÇE
[vc_row][vc_column width="1/2″]
REQUIREMENTS
✔️ Exactly 11 Fenerbahçe SK Players
✔️ Min. Team Rating: 75
✔️ Min. Team Chemistry: 95
✔️ Number of Players in the Squad: 11
[/vc_column][vc_column width="1/2″]
REWARDS
🎴 1 x Premium Gold Players Pack[/vc_column][/vc_row]


8 GALATASARAY
[vc_row][vc_column width="1/2″]
REQUIREMENTS
✔️ Exactly 10 Galatasaray SK Players
✔️ Min. Team Rating: 74
✔️ Min. Team Chemistry: 95
✔️ Number of Players in the Squad: 10
[/vc_column][vc_column width="1/2″]
REWARDS
🎴 1 x Prime Electrum Players Pack[/vc_column][/vc_row]


9 GENÇLERBIRLIĞI
[vc_row][vc_column width="1/2″]
REQUIREMENTS
✔️ Exactly 11 Gençlerbirliği SK Players
✔️ Min. Team Rating: 68
✔️ Min. Team Chemistry: 95
✔️ Number of Players in the Squad: 11
[/vc_column][vc_column width="1/2″]
REWARDS
💰 1,000 coins
🎴 1 x Rare Consumables Pack[/vc_column][/vc_row]


10 GÖZTEPE
[vc_row][vc_column width="1/2″]
REQUIREMENTS
✔️ Exactly 11 Göztepe SK Players
✔️ Min. Team Rating: 69
✔️ Min. Team Chemistry: 95
✔️ Number of Players in the Squad: 11
[/vc_column][vc_column width="1/2″]
REWARDS
💰 1,000 coins
🎴 1 x Two Rare Gold Players Pack[/vc_column][/vc_row]


11 KARABÜKSPOR
[vc_row][vc_column width="1/2″]
REQUIREMENTS
✔️ Exactly 11 Kardemir Karabükspor Players
✔️ Min. Team Rating: 69
✔️ Min. Team Chemistry: 95
✔️ Number of Players in the Squad: 11
[/vc_column][vc_column width="1/2″]
REWARDS
🎴 1 x Rare Gold Pack[/vc_column][/vc_row]


12 KASIMPAŞA
[vc_row][vc_column width="1/2″]
REQUIREMENTS
✔️ Exactly 11 Kasimpaşa SK Players
✔️ Min. Team Rating: 68
✔️ Min. Team Chemistry: 95
✔️ Number of Players in the Squad: 11
[/vc_column][vc_column width="1/2″]
REWARDS
🎴 1 x Premium Gold Pack[/vc_column][/vc_row]


13 KAYSERISPOR
[vc_row][vc_column width="1/2″]
REQUIREMENTS
✔️ Exactly 11 Kayserispor Players
✔️ Min. Team Rating: 70
✔️ Min. Team Chemistry: 95
✔️ Number of Players in the Squad: 11
[/vc_column][vc_column width="1/2″]
REWARDS
🎴 1 x Rare Gold Pack[/vc_column][/vc_row]


14 KONYASPOR
[vc_row][vc_column width="1/2″]
REQUIREMENTS
✔️ Exactly 11 Atiker Konyaspor Players
✔️ Min. Team Rating: 69
✔️ Min. Team Chemistry: 95
✔️ Number of Players in the Squad: 11
[/vc_column][vc_column width="1/2″]
REWARDS
🎴 1 x Hunter card[/vc_column][/vc_row]


15 MALATYASPOR
[vc_row][vc_column width="1/2″]
REQUIREMENTS
✔️ Exactly 11 Evkur Yeni Malatyaspor Players
✔️ Min. Team Rating: 67
✔️ Min. Team Chemistry: 95
✔️ Number of Players in the Squad: 11
[/vc_column][vc_column width="1/2″]
REWARDS
🎴 1 x Premium Gold Pack[/vc_column][/vc_row]


16 OSMANLISPOR
[vc_row][vc_column width="1/2″]
REQUIREMENTS
✔️ Exactly 11 Osmanlıspor Players
✔️ Min. Team Rating: 71
✔️ Min. Team Chemistry: 95
✔️ Number of Players in the Squad: 11
[/vc_column][vc_column width="1/2″]
REWARDS
🎴 1 x Premium Electrum Players Pack[/vc_column][/vc_row]


17 SIVASSPOR
[vc_row][vc_column width="1/2″]
REQUIREMENTS
✔️ Exactly 11 Sivasspor Players
✔️ Min. Team Rating: 67
✔️ Min. Team Chemistry: 95
✔️ Number of Players in the Squad: 11
[/vc_column][vc_column width="1/2″]
REWARDS
💰 500 coins
🎴 1 x Two Rare Gold Players Pack[/vc_column][/vc_row]


18 TRABZONSPOR
[vc_row][vc_column width="1/2″]
REQUIREMENTS
✔️ Exactly 11 Trabzonspor Players
✔️ Min. Team Rating: 73
✔️ Min. Team Chemistry: 95
✔️ Number of Players in the Squad: 11
[/vc_column][vc_column width="1/2″]
REWARDS
🎴 1 x Jumbo Premium Gold Pack[/vc_column][/vc_row]