FUT is a game mode that allows you to create your own club. You can choose a name, two kits and a badge to make it unique. But not always is easy to choose among so many alternatives. We make your job easier, suggesting the 25 best kits to use in FIFA 17 Ultimate Team. Find out the most original and good looking FIFA 17 kits!
The Best FIFA 17 Kits
A club's visual identity during the season is made of three elements: name, badge and kit. You can also assign a ball and a stadium to your club but that's not how your team will be known by your opponents.
Every FUT club must have at least an active home kit and an active away kit. They only have an aesthetic function.
It isn't easy to choose a kit for your club. There are more than 1,500 kits in the game and they are different in color, pattern and sponsor. If you like a specific kit, go to the transfer market and filter by the respective club. Every club has two kits. Some of the most popular ones also have a third kit. Many players choose to use the jerseys of their club preference in real life but the most wanted kits in the game are not the ones from the most popular clubs but those with a more modern and original design.




25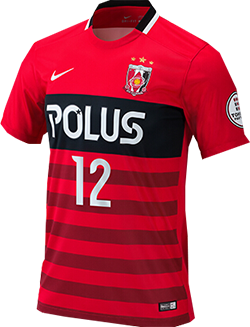 🇯🇵
URAWA RED DIAMONDS
HOME KIT
Let's start by a kit that was not available last year. One of the good things about having new leagues in the game, are the new kits we have available to our clubs. This one is our favourite from J1 League.
24
23
22
21




20
19
18
17
16
15
14
13





12
11
10
9





8
7
6
5
4
3
2
1